A judge has paused a multi-million-pound student group action claim against a London university over Covid and strike disruption and encouraged parties to resolve their dispute away from court.
A group litigation order (GLO) application was made in the High Court in February on behalf of 924 UCL students who say they suffered losses as a result of UCL breaching its contract in services provided during strike action and the pandemic.
Handing down judgment yesterday, Master Fontaine ordered an eight-month stay and adjourned the GLO application.
Fontaine said: 'These claims are all individually of low or modest value, group litigation can be costly, and there is a statute-backed ADR scheme in place, all factors that point in favour of the parties attempting construction discussions through some medium of ADR.'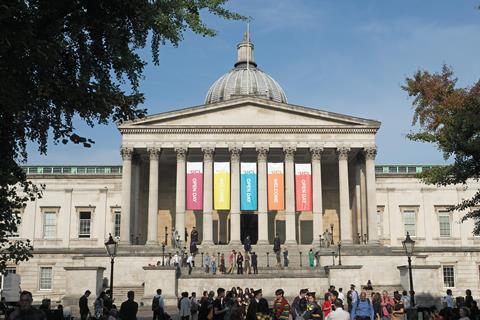 There was nothing to prevent UCL agreeing to some form of dispute resolution outside the statutory scheme if the claimants proposed a reasonable alternative, Fontaine added.
'In any event, in order for the stay to have the best chance of being constructive, both parties should be willing to provide information to enable some progress to be made in identifying facts relevant to quantum, such as dates when teaching for the courses affected moved online, whether this was by reason of strike action or Covid, and dates when physical access to the university for study or research was not possible.'
Fontaine was also concerned about costs.
The claimant's statement of costs for the one-day GLO application hearing was £227,454.71 and UCL's statement was £329,432.96. Litigation funding of £4.4m has been obtained by the claimants and after-the-event insurance secured to cover their adverse costs risk. A stage 1 premium of £740,000 was paid last year.
Fontaine said: 'Those statements of costs for a one-day hearing, and the level of the funding and of the ATE premiums paid so far, provide an illustration of the level of costs likely to be incurred if the litigation proceeds, for which the claimants individually, if they succeed, will receive only some two-thirds of the damages awarded to them. The damages at even 100% would be likely to be a modest sum for each claimant.
'UCL would of course have to bear the costs if it were to fail in its defence (subject to any payments into court or offers). Of course, the court has the power to control costs through costs management, but inevitably a group claim such as this will require numerous hearings, including probably separate trials of various issues, and quantum issues may have to be dealt with on individual bases. UCL is a charitable institution, and a leading UK university, and its management, time and funds could be more productively spent than on substantial legal costs.'
This article is now closed for comment.