Internationally renowned legal figures Martin Lee QC and Dr Margaret Ng are among the 15 veteran pro-democracy figures arrested in Hong Kong yesterday. Martin Lee QC and Dr Margaret Ng were last year jointly awarded the International Bar Association's Human Rights Award for their lifelong defence of freedom, democracy and the rule of law.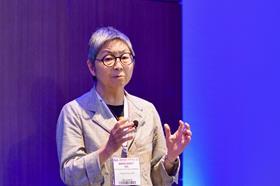 In a statement the IBA said it is 'seriously concerned' by the arrests which are purported to be based on suspicion of organising and taking part in 'unauthorised assemblies' in August and October last year. No explanation was reported for the apparent delay between those protests and the timing of the arrests.
The IBA statement observed that the right to peaceful protest is protected under the Hong Kong's law. As part of the 'one country, two systems' policy governing the region since 1997, the Hong Kong Basic Law guarantees freedoms that are not available to those in mainland China. Hong Kong residents are guaranteed the rights to 'freedom of speech, of the press and of publication; freedom of association, of assembly, of procession and of demonstration'.
It described the arrests as a 'continued assault on the freedom of expression and right to assembly in Hong Kong'.
The statement added that 'it is critical that authorities do not use their powers to encroach on fundamental human rights, and it is vital that legal systems continue to protect citizens from any abuse of power which may otherwise be unseen during the Covid-19 crisis in which the international community is submerged.
'We strongly urge the Hong Kong authorities to release immediately the 15 individuals arrested and drop all charges against them. Moreover, we call on the authorities to discontinue such politicised and targeted prosecutions immediately and urge the Hong Kong government instead to engage in constructive dialogue with the leaders of the pro-democracy movement to foster a climate in which their legitimate concerns over democracy and human rights can be met.'