A trans-Pacific trade pact will yield 'important benefits' for UK law firms and drive the cross-border provision of legal services, the Law Society has said.
Member nations of the Comprehensive and Progressive Agreement for Trans-Pacific Partnership (CPTPP), which include Japan, Canada, Australia, Singapore and Mexico, today agreed to allow the UK to begin the process of joining the 11-country trading bloc.
The Law Society said the agreement contains a 'strong push' to facilitate the cross-border provision of legal services. 'For some member countries, this is one of the first free trade agreements that explicitly covers market access commitments on legal services. Further, it goes beyond by specifically encouraging member countries to allow foreign lawyers to operate on a fly-in, fly-out basis and on a fully integrated basis with domestic lawyers,' it said.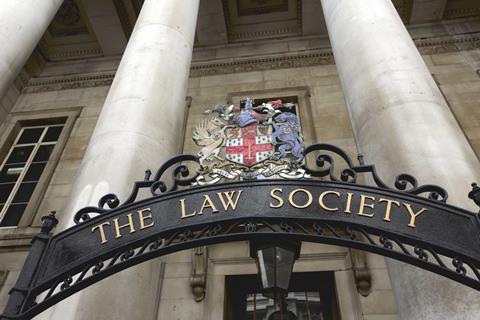 However, in written evidence to parliament earlier this year, the Law Society warned that the UK's accession to CPTPP could be seen as legitimising some members' restrictions on market access for foreign lawyers and 'discourage them from making any progress towards legal services market liberalisation in the short term'.
It added that the major difficulties for trade in legal services are generally 'behind the border barriers' that are not easily addressed in trade agreements. 'While the CPTPP does not necessarily include strong commitments for the immediate liberalisation of legal services, it does provide a mechanism to address such barriers.'
Law Society president I. Stephanie Boyce said: 'Entry to the CPTPP will provide important benefits for the UK services sector given the number of UK businesses that provide services in the Asia-Pacific region, including law firms, financial institutions and consultancies.
'This will also be the first time that a new signatory has sought to join the CPTPP and is an opportunity for the UK to show leadership in international trade.'
A free trade deal between the UK and Australia is also nearing conclusion, which could affect the ability of English and Australian lawyers to practise in each other's countries. The Gazette understands that the UK is pushing for greater recognition of qualifications and business structures - namely the UK LLP - as well as eased mobility options.
However, concerns have been raised about the inclusion of dispute resolution measures which allow businesses to seek compensation if their profits are hit by government policies, bypassing domestic civil courts.
International Trade Secretary Liz Truss said: 'CPTTP membership is a huge opportunity for Britain. It will help shift our economic centre of gravity away from Europe towards faster-growing parts of the world, and deepen our access to massive consumer markets in the Asia-Pacific.'