Regulatory changes to make damages-based agreements (DBAs) more attractive could be around the corner, civil litigation guru Sir Rupert Jackson has said.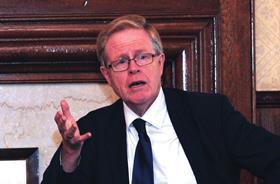 Jackson told a litigation finance conference that a report to the Ministry of Justice on so-called hybrid DBAs is due to be published in the next two to three weeks.
He said he 'warmly commends' the proposals, which have been compiled by Professor Rachael Mulheron and Nicholas Bacon QC, and is 'cautiously optimistic' that they will be accepted.
The now-retired Court of Appeal judge was the architect of the biggest civil litigation reforms of a generation. On his reforms, he said: 'My recommendation for DBAs did not fare well because the regulations which the MoJ put in place had a huge raft of problems.
'Many lawyers liked the idea of DBAs but when they looked at the regulations for one reason or another they said "no, this won't work".'
Jackson stressed the potential of hybrid DBAs, which would allow lawyers to agree no fee or a low fee if the case was lost, and a share of the winnings if the case was successful.
He said: 'I'm particularly concerned that we should have hybrid DBAs…This is important as there are commercial cases which lawyers couldn't possibly do on an entirely speculative basis but they could do on the basis of a reduced fee, if they are going to get a share of the winnings in the event of success.'
'If the client and the lawyers both want that, if the client is a well-advised company with its own in-house lawyers…then why on earth shouldn't they do it?'
He added: 'Hybrid DBAs are an obvious way of promoting access to justice. I could never understand what the objection of the MoJ was to introducing them'
Lawyers have criticised the current DBA regime, claiming it is not fit for purpose. Last year the Bar Council said that few barristers are prepared to risk entering into a DBA even if the case is deserving.