Personal injury lawyers convened in Birmingham last week to hear that there will be no let-up in reforms which threaten to trigger hefty job losses.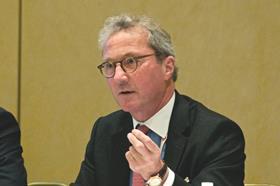 Addressing the Association of Personal Injury Lawyers annual conference, Lord Keen of Elie QC made clear the government intends to reduce the number of whiplash claims and reduce compensation that is 'out of all proportion to any genuine injury suffered'.
The Civil Liability Bill is due for a second reading in the House of Lords this week. One PI firm said it is poised to slash its workforce in half.
Lawyers remain sceptical that a system designed around litigants in person making low-value claims themselves will be tested and ready to use from April 2019, as MoJ officials have previously indicated.
David Bott, senior partner of Bott & Co, said the planned new 'gateway' IT platform for claims will need substantial investment before it will work well enough to be acceptable to the public.
Bott said he believed the government was fully committed to the gateway IT project, but this would not be ready by the desired deadline.
The conference also heard delegates suggest the reforms may be a chance to reinvent the sector and promote a more positive image.