A criminal silk is investigating if there is appetite for a new practitioner body that would represent the interests of both solicitors and barristers to provide a 'hard stick' in negotiations with the government on criminal legal aid. However, the idea has been met with a cool reception from existing representative bodies.
More than 500 people have responded to a poll set up by Edward Henry QC which asks solicitors and barristers if they would join a 'Criminal Practitioner Association' that would 'negotiate what's right on your behalf, for fair financial compensation, reasonable working hours and the mitigation of regulatory burdens'.
Henry told the Gazette that the poll was prompted by news that a young barrister who showed 'undoubted promise' was leaving the criminal bar to do family work. He added that high street firms 'who provide the backbone of duty solicitor work' are also under enormous pressure.
'We have got to do something differently,' said Henry, who is based at Mountford Chambers, London. 'I'm asking for a debate and try and develop a community so that criminal practitioners, individuals, can coalesce and act in concert.'
Asked if the Criminal Practitioner Association would be a rival body to existing representative bodies and practitioner groups, Henry said: 'We do have people negotiating. But I also feel, with the greatest respect to my hard-working colleagues, there has often been, with a few exceptions, a complete inability by those who represent us to appreciate they are not in a principled negotiation. You're dealing with a government that either does not care or does not appreciate what it is doing and what it has done to the criminal justice system.'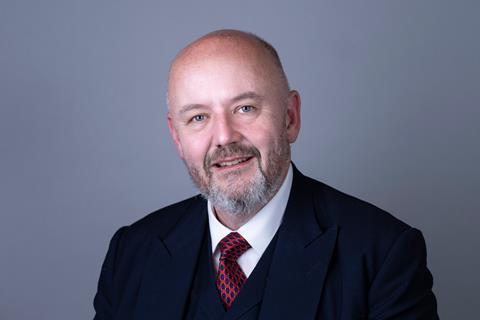 The government has promised to respond to the recommendations of the independent criminal legal aid review (CLAR) by the end of March.
Henry said: 'We cannot have a situation where the government tries to buy one branch off at the expense of the other. We may have to settle for less but ensure that we are unified. Once we are unified and we have trust, then we can move forward and probably get even better rewards.'
'What I'm asking for is cooperation, acting in concert together, in unity together with complete transparency,' he said. 'No side deals, no promises of lots of jam for one at the expense of the other and find the jam [is] massively diluted and no more than a syrup.'
Henry's poll closes early next week. 'If it's an overwhelmingly supportive response, we do something,' he said. 'If it's 50-50, it's probably not a good idea. This is not to undermine the Criminal Bar Association, the Bar Council or the Law Society, but it is an adjunct,' he said. The combination of bodies could provide 'A kind word and a hard stick. They could be the kind word and we could be in the background as the hard stick.'
A Law Society spokesperson said: 'There are already numerous practitioner groups representing criminal defence lawyers, with which the Law Society works closely to try to influence policy. All those groups are well aware of the challenges the criminal justice system is facing. We are not convinced that the formation of yet another practitioner group is the answer to the challenges we are up against.'
Kirsty Brimelow QC, vice-chair of the Criminal Bar Association, said: 'We understand the frustration felt by criminal barristers at the government's delays to the entire criminal legal aid review process and the anger of barristers at their treatment in the criminal courts. We encourage barristers who did not attend the joint Bar Council and CBA webinar on the CLAR report, and those have not worked with the CBA to date, to watch the webinar, read the CLAR report and fully engage with a CBA survey due to go out to members on Monday. Maintaining unity is crucial at this time. Action remains on the table and it remains for members to decide.'