Latest diversity statistics show once again a judiciary dominated by barristers – with the number of non-barristers in post lower than it was in 2014.
According to figures published by the Ministry of Justice today, non-barristers represented 32% of all court judges (a four percentage point decrease compared to 2014) and 64% of all tribunal judges (a four percentage point decrease compared to 2015).
Candidates who have ever been a solicitor made up 28% of recommendations for appointment, compared to 72% who have ever been a barrister. The figure is 15% for current solicitors, compared to 61% for barristers. Recommendation rates for solicitors were lower, with the biggest difference at the shortlisting stage.
For court judges, the number of non-barristers leaving the judiciary in 2020-2021 was greater than the number of new entrants or those in post.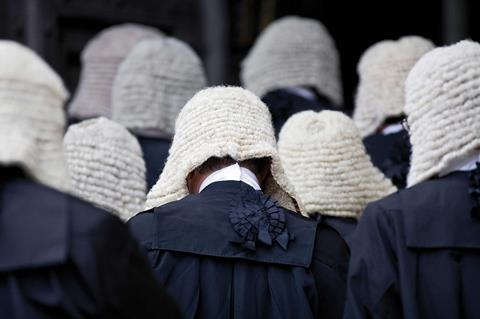 Law Society president I. Stephanie Boyce said she was concerned about the 'overall stagnation' and the proportion of solicitors leaving the judiciary.
Meanwhile, the proportion of judges who identify as Black, Asian or Minority Ethnic has gradually increased – from 7% in 2014 to 10% this year. However, the proportion of black judges has remained the same, at 1%. Commenting on this, the lord chief justice said 'there is clearly still work to be done'.
Boyce said: 'As members of the Judicial Diversity Forum, we welcome the shared commitment that has been made to the creation of an action plan to tackle the clear problems with representation on the bench. This report has laid bare the need for urgent steps and we now need to determine as a matter of priority what those steps should be.
'The statistics clearly demonstrate a significant disparity in outcomes for Black, Asian and minority ethnic applicants and solicitors. When the intersection of gender, ethnicity and professional background is considered, these disparities are brought into sharper relief.
'While we are encouraged by the slight increase in the percentage of women in the judiciary, we remain very concerned as to lower success rates in the judicial applications process and the slower progression through the judiciary for Black, Asian and minority ethnic groups and for solicitors.
'We recognise our role in developing a diverse pool of applicants from the solicitor profession, and we will continue to work with our Judicial Diversity Forum colleagues to ensure that our efforts translate into diverse appointments.'