Lawyers have been given extra time to submit evidence to the independent probe of judicial review.
The Independent Review of Administrative Law's call for evidence was due to close on 19 October but has now been extended to 5pm on 26 October after the panel, chaired by former Tory justice minister Lord Faulks, received several requests for an extension.
Confirmation came as prominent public law specialists discussed the importance of judicial review and the panel's terms of reference on the last day of Public Law Project's week-long 'JR Trends and Forecasts' conference.
In a 'closing conversation' event, 11 KBW barrister Elizabeth Prochaska asked Professor Paul Craig, who specialises in constitutional and administrative law, whether the panel had correctly framed the issues.
The call for evidence asks if judicial review strikes the right balance between enabling citizens to challenge the lawfulness of government action and allowing the executive and local authorities to carry on government business.
Craig said: 'This is not an adequate umbrella principle with which, or through which, to consider particular issues articulated in the terms of reference.'
The University of Oxford professor, who knows some of the panel members, said the panel would report 'faithfully and honestly'. The evidence should be 'transparent and open for all to see for the obvious reasons'. However, he pointed out that the government is not obliged to follow the panel's recommendations.
Earlier in the day, human rights lawyers and academics highlighted the importance of judicial review.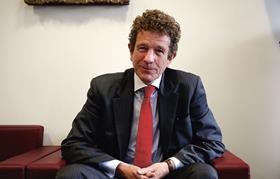 Polly Glynn, managing partner of civil rights firm Deighton Pierce Glynn, said there were two types of judicial review – 'big case' and 'recurrent' judicial reviews.
Recurrent JRs affect people disadvantaged by society and usually settle, Glynn said.
Deighton Pierce Glynn is involved in the PAP project, which empowers frontline organisations to draft formal pre-action protocol letters for challenges around homelessness and destitution. An independent evaluation found that 85% of the pre-action letters were successful on the first try. 'It shows the power of pre-action letters and the importance of that tool being used,' Glynn said.
Carla Clarke, head of strategic litigation at Child Poverty Action Group, expressed concern that there appeared to be no proper evaluation or monitoring of pre-action letters within government.
She highlighted a recent freedom of information request in which the Department for Work and Pensions was asked about how many pre-action letters it received since January 2019 and what the outcomes were. The DWP responded that the information requested was not stored centrally.