The legal profession's main representative bodies – the Law Society, Bar Council and Chartered Institute of Legal Executives – join hands today at the start of a week of events to place justice and the rule of law at the centre of public and political debate.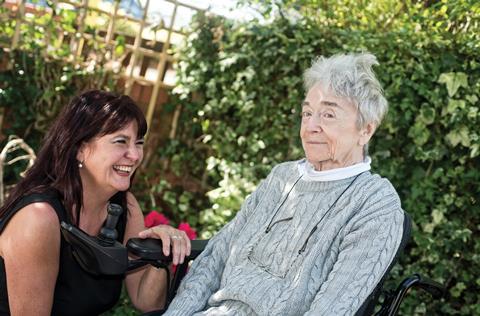 Justice Week, the first event of its kind, follows 12 months in which the parlous state of the justice system has emerged as a public scandal. It began with widespread coverage of criminal disclosure failings. Meanwhile an exposé by blogger Secret Barrister, which has sold 100,000 copies, has attracted widespread attention.
Today, the findings of an extensive survey commissioned by the three bodies confirm a sea-change in the public's attitude towards justice.
More than three-quarters of the 2,086 people surveyed agree that justice is just as important as health or education. A similar number agree that people on low incomes should be able to receive free legal advice. Only 13% think that the state should not have to pay for people's legal expenses if they are accused of an offence that could land them in jail.
For all types of legal issues listed in the survey, at least half of respondents said they would feel uncomfortable dealing with them without a lawyer. Six in 10 think the justice system is tilted in favour of the wealthy.
These figures are likely to be put to justice minister Lucy Frazer QC, who is taking part in a panel discussion tomorrow, along with shadow justice secretary Richard Burgon, justice select committee member Alex Chalk MP, Law Society vice-president Simon Davis and Bar Council chair Andrew Walker QC. The discussion is being hosted by the all-party parliamentary group on legal aid. Legal aid, or the lack of it, will also be the subject of a Westminster Hall debate on Thursday.
Justice Week follows a week-long celebration of lawyers' pro bono efforts across the globe. The representative bodies, in a comment piece published on the Gazette's website today, explain that the scale of pro bono is small compared to what has been lost through legal aid cuts and will only ever scratch the surface of the need.
They write: 'The public deserve, and need, more than just the generosity of lawyers to enforce their legal rights. We can never hope to fill the gap; nor should we be expected to do so. Only a properly funded justice system can do this. But our members also know that right now we have a big fight on our hands.
'Unfortunately, despite the attention justice issues have received this year, we are no further forward in resolving the fundamental problem: there is not enough funding for justice… Without adequate funding, the justice system cannot work for everyone, as it is intended to do and must do, and when members of the public no longer feel that the justice system is fair, trust in our institutions is eroded.'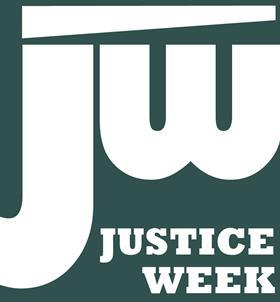 KEY EVENTS
Monday
Does 'justice' need a makeover? How can we rebrand our treasured national asset? (London)
Wales Justice Week launch
Tuesday
All-party parliamentary group on legal aid (London)
Talk by Oliver Carter from Young Legal Aid Lawyers (Birmingham)
Access to Justice Foundation 10th anniversary (London)
R v Daddy Bear: Will he be (Goldi-)locked (London)
How can we maintain public faith in the criminal justice system? (London)
Wednesday
Justice cuts: The stories behind the numbers (London)
All-party parliamentary group on the rule of law and public legal education (London)
Thursday
Justice week to be discussed on #SolicitorChat
The Future of Legal Aid Westminster Hall debate (London)
Making the most of pro bono (Birmingham)
UK immigration: will our new policy be 'hostile' to or 'compliant' with the rule of law? (London)
The Great Legal Quiz (various locations)
Anglia Law School Law Clinic opening
Friday
Free legal advice clinic (Liverpool City Centre)
Supporting migrant workers: Rights-based approaches (Bristol)