Soophia Khan faces the end of her legal career after she was found to have 'dishonestly' settled two former clients' claims without their knowledge and later failed to cooperate with the Solicitors Regulation Authority and the legal ombudsman (LeO).
All 12 allegations against the high-profile solicitor-advocate – who was jailed for contempt of court in January – were found proven today by the Solicitors Disciplinary Tribunal, which ruled that Khan acted dishonestly in settling her former clients' damages and costs claims without telling them.
Khan, 42, was also found to have been dishonest in breaching an undertaking to London firm McMillan Williams, where she worked before leaving to set up Leicester-based firm Sophie Khan & Co in 2013, by settling the costs claims without notifying them.
She also failed to cooperate with the SRA and the LeO in relation to complaints made by a third former client, failed to comply with a court order obtained by the SRA for production of documents and failed to hand over files in breach of two High Court orders, the SDT found.
Khan – who unsuccessfully applied to strike out 10 of the 12 allegations against her on Tuesday – did not appear before the SDT until this afternoon, when she sought more time to prepare submissions on the sanction the tribunal will impose. Chair Ashok Ghosh adjourned the question of sanction and the SRA's application for its costs until tomorrow morning.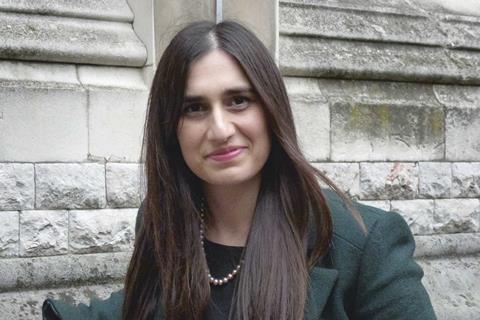 The findings represent the latest chapter in Khan's long-running row with the SRA, which intervened into Sophie Khan & Co almost a year ago and has since taken her to the High Court on several occasions.
In October, the regulator sought to gain access to the firm's files and in November obtained an injunction to prevent her from 'unlawfully' acting as a lawyer through a charity called Just for Public.
A warrant was issued for her arrest that month after she failed to attend court to answer allegations of contempt, which were found proved and saw Khan jailed in HMP Bronzefield in Surrey.
Khan mounted an unsuccessful appeal against her custodial sentence and also challenged the SRA's intervention, which the High Court held was 'necessary and proportionate for the protection of clients'.
Rupert Allen, for the SRA, told the SDT this week that Khan settled two former clients' claims against the police without their consent and 'at a level lower than those clients had been led to believe their claims were worth'.
He said Sophie Khan & Co settled the subsequent costs claims 'in breach of an undertaking' to McMillan Williams, which had a 'significant amount of work in progress on the case', before Khan paid a £100,000 cheque directly into her firm's office account. She also 'fabricated certain documents which purport to show contemporaneous notification of the costs [claimed by Sophie Khan & Co] to the clients', Allen told the tribunal, adding that 'these were produced in order to mislead the SRA'.
Allen said that Khan's failure to cooperate with the SRA and LeO was a 'deliberate or knowing or conscious breach of her regulatory obligations', which was not dishonest but was 'potentially on a par with dishonesty'.