A prominent solicitor specialising in actions against the state is being investigated over suspicions of dishonesty, it has emerged.
The Solicitors Regulation Authority confirmed this week it has intervened into the practice of Soophia Khan and closed down her Leicester practice Sophie Khan & Co Ltd. The regulator said there is reason to suspect dishonesty on the part of Khan as the sole manager of the business. It is also alleged that Khan and the firm had failed to comply with the SRA principles, Code of Conduct and accounts rules. No further details were given.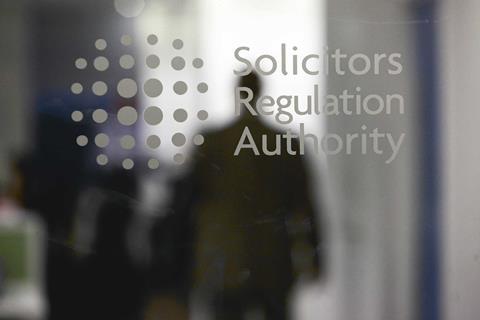 An SRA spokesperson said: 'We cannot say any more at this time as our investigation is ongoing.'
Solicitor-advocate Khan had become well known in the profession as a prominent speaker in the media and at conferences, particularly in support of veterans.
She is a former chair of the Law Society's civil justice committee and also served as a committee member of the small firms and ethnic minority lawyers divisions. She ended her time with the Law Society in October 2019.
Khan, 41, is also the director of legal and policy for charitable organisation Police Action Centre, which provides free advice for the public, protestors and prisoners who wish to pursue an action against the police or other state body.
In January this year, the SRA won a High Court dispute against Khan over its request for documents as part of an investigation into the firm. Khan said she had dropped off the files in person at SRA headquarters, but the court found the delivery of the documents had not happened as she described.
Khan has said the intervention was based on an allegation by another law firm.
She said: 'It came as a bit of a shock to me that they were even investigating me because I wasn't notified. Obviously there is always correspondence you have with your regulator but there's no basis.
Khan added there are two ongoing, live matters in the courts, and that if she is successful in those applications it sets aside everything the SRA says she has done.