A man who murdered a retired solicitor in his own home has been jailed for a minimum of 33 years.
Martin Decker, who worked for the Crown Prosecution Service for more than 20 years, was found dead at his home in Prenton, Wirral, in March. A post mortem examination revealed he died of a severe blunt force head injury.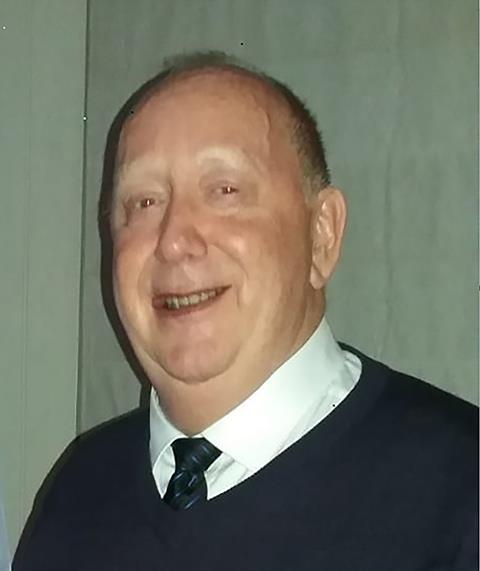 The 69-year-old joined CPS Mersey Cheshire on its inception in 1986 and stayed with the organisation until he retired in July 2012.
David Iwo, 23, reportedly laughed as he was sentenced to life imprisonment for Decker's murder with a minimum term of 33 years today.
Preston Crown Court heard that Iwo, of no fixed abode, travelled from London to Merseyside armed with a hammer with the intention of killing Decker. Iwo was arrested three days after the killing in London and pleaded guilty last month to Decker's murder.
According to the Liverpool Echo, Mr Justice Jacobs told Iwo: 'Martin Decker was a distinguished lawyer and civil servant. Prior to his retirement he worked for the Crown Prosecution Service, carrying out the vital public service performed by that organisation. His hard work over the years had entitled him to an enjoyable retirement during which he would have continued to care for his mother, now in her 80s, as he had with the assistance of other family members over many years.
'At the time that you murdered him, in the most brutal fashion, he was 69 years old and in no position to defend himself from an attack which had no forewarning.'
Detective Chief Inspector Rachel Wilson of Merseyside Police said: 'This was a brutal and senseless killing of an elderly man in his own home which has obviously devastated his family and wide circle of friends and shocked the whole community.'
Jonathan Storer, Chief Crown Prosecutor for CPS Mersey Cheshire, said: 'Martin Decker was an excellent lawyer and colleague. Many people here worked with him.
'The news of his death shocked and saddened so many of his former colleagues and we have offered support to those who may have felt they were struggling.
'The Crown Prosecution Service works, day in and day out, to bring the perpetrators of these dreadful crimes to justice. But to find one of our own lawyers had been a victim of such a brutal crime was doubly shocking.
'The guilty plea of David Iwo a month before the trial has, thankfully, saved Mr Decker's family from the ordeal of that. Our thoughts remain with the family and friends of Mr Decker at this very difficult and tragic time.'