Police officers should switch on body-worn cameras whenever they think they might need to stop and search someone, in order to help rebuild trust in the community, the government's Commission on Race and Ethnic Disparities has told the prime minister in a landmark report.
The commission, headed by educationalist Dr Tony Sewell, devoted a large section of its 258-page report to crime and policing. Among the disparities identified was that, in almost every police force area, black people had the highest recorded rate of being stopped and searched by the police.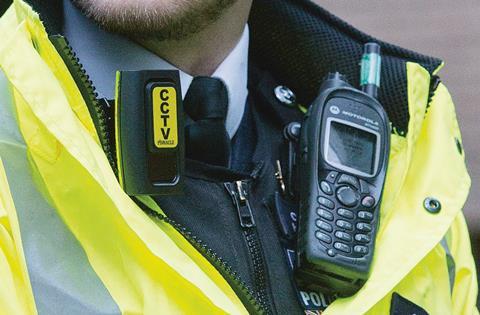 The commission recommends a strong presumption that in all police services, body-worn video cameras are switched on when an officer believes an encounter will lead to a stop and search, or as soon as it is practicable to do so. If a camera is not switched on, the officer should explain in writing why, and the explanation must be available for the person who was stopped. The footage would also be reviewed by a supervising officer to confirm that the explanation is reasonable.
Building on a proposal in the 2017 Lammy review of race and the justice system, the Sewell commission called for efforts to divert drug offences away from the courts. It calls on the National Police Chiefs' Council and Ministry of Justice to develop an evidence-based pilot of diverting low-level class B drug offenders into public health services. Information about those referred would not be disclosed to potential employers or education providers.