A law firm director is threatening to sue the Mayor of London over proposals to extend the city's congestion charge scheme.
Sadiq Khan's office last month announced that it temporarily wanted to increase the congestion charge to £15 and extend the scheme's operation hours to encourage Londoners not to make unnecessary car journeys during the Covid-19 pandemic.
London resident Shaheen Mamun, a solicitor and director at central London-based Black Antelope Law, has sent the mayor a pre-action protocol letter, saying Khan failed to carry out a proper consultation.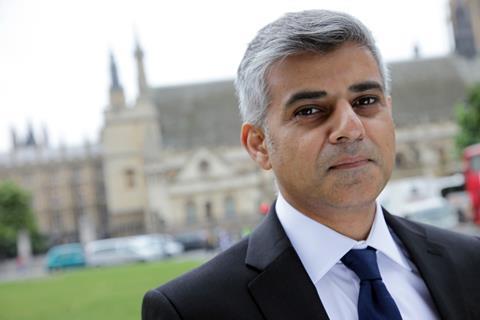 Mamun's firm says in a letter to the mayor and Greater London Authority: 'It is contended that procedural impropriety has unfortunately occurred since the respondent has failed to undertake any reasonable period of consultation with its stakeholders and/or the general public (including the proposed applicant) as he is required to do so as a public body and under the Sedley Requirements before announcing in a press release of 15 May 2020 that the Congestion Charge will increase to £15 from 22 June 2020 and the hours of operation extended to 7am to 10pm, seven days a week…
'Alternative suggestions or ideas have not been clearly explored by the respondent nor have the terms of the referred government's "funding deal" been disclosed in full...and the respondent has clearly acted in a manner to go beyond what is expected from a public body or within their scope of powers before exercising their powers by using the government's "funding deal" and the Covid-19 pandemic as a means to bypass any consultation period and to immediately bring forward changes to the Congestion Charge scheme without due consideration.'
A TfL spokesperson told the Gazette that the department is seeking views on the temporary changes. Londoners have until today to submit feedback.
However, Mamun's firm says the mayor has not engaged in a formal consultation that is adequate and fair as established in case law. The timescale from announcing the proposals to the 22 June implementation date is 'woefully inadequate to consider the views of those affected in any structured consultation period, should the respondent have attempted to do so in the first place'.
The firm adds: 'It would be difficult to see how members of the public could express an intelligent view on the proposed scheme, so as to participate in a meaningful way in the decision-making process.'