A prominent district judge has accused law firms of blocking solicitors from getting on to the first rung of the judicial ladder. The trend is worsening and could hamper efforts to ease the case backlog as the pandemic recedes, according to comments from Paul Richmond, chair of the Northern Circuit District Judges Association.
Richmond was speaking at last Saturday's annual conference of the Sole Practitioners Group on the topic of 'how to become a deputy district judge'. DDJs sit on a fee-paid basis in the county courts and district registries of the High Court for between 15 and 50 days a year.
'Certainly on my circuit, there is a monumental demand for DDJs because of Covid,' said Richmond. 'The only way that we have got anywhere near carrying out the work and minimising the backlog is by having lots and lots of DDJs doing lots and lots of work, while we [DJs] having been doing lots of work as well.
'Because we can't block-list, and because you can't get through work as quickly on the telephone or on Teams as you can having people walking in and out of your hearing room, we need to have more bodies.'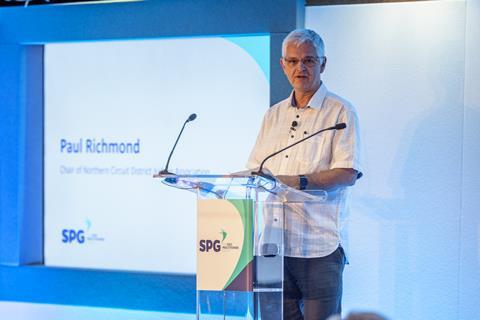 Richmond claimed some solicitors serving part-time as DDJs 'have virtually given up private practice' - while their barrister equivalents have become door tenants - as their judicial days have risen.
Richmond detects a shift in DDJ recruitment away from solicitors and towards the bar, however. One reason for this is that solicitors interested in becoming DDJs are encountering growing hostility from their firms.
'Firms of solicitors are becoming less keen on senior figures taking time out, several days a month, to serve as deputy district judges,' he said. 'They know that those solicitors might well leave [for the permanent post of district judge]. Keeping them in the office is a way to stop them becoming full-time members of the judiciary.'
Sole practitioners have more flexibility and are therefore relatively well placed to become DDJs, Richmond suggested.