December's general election is a 'pivotal moment' for the future of the UK's 'dangerous and underfunded' justice system.
That is the core message of the Law Society's election manifesto, which Chancery Lane says brings together years of work 'campaigning for the legal system we so desperately need'.
Launching the manifesto in today's Gazette, president Simon Davis warns that the status of the England and Wales legal system as the 'global benchmark' is under threat. 'There is a crisis, and there are things that urgently need fixing in our justice system,' he writes. 'The party that wins the election needs to focus on this or we will lose something fundamental. And I fear that many will not realise until it is gone.'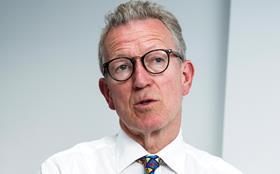 The manifesto contains four principal demands to bolster the rule of law and access to justice, including an independent economic review of the long-term viability of the criminal legal aid system and reinstatement of legal aid for early advice from solicitors in housing and family law.
Chancery Lane also urges the next government to help secure an 'association agreement' that will secure reciprocity on practising rights in the event of Brexit.