Hundreds of lawyers are working round the clock to help stranded Afghan nationals reaching out directly to UK law firms for legal help.
Several initiatives have been set up almost overnight to signpost people to specialist immigration advice in a mass show of support and solidarity by the UK legal profession.
Following the US and UK withdrawal from Afghanistan last month, lawyers in the UK have been inundated with enquiries from those now under Taliban rule, or people based in the UK with relatives left behind in the country. These queries have largely been around immigration issues and future prospects if they are able to get across the border to neighbouring countries.
More than 400 immigration specialists in the UK have set up a group to pool information and discuss the challenges being faced. One online seminar was organised in the space of 24 hours and had 150 participants eager to know how they could help.
A volunteer email hub service, supported by the DLA Piper pro bono team, is also up and running to field enquiries and signpost people to specialist advisers. This group currently numbers more than 150 and is growing every day.
Lawyers have travelled to the London office of the Afghanistan and Central Asian Association to provide advice and assistance on the ground. The charity Refugee Action, which has produced an information handbook for Afghan nationals, is one of a number of other organisations running initiatives with the help of lawyers.
Chetal Patel, an immigration partner at City firm Bates Wells, said the legal community has come together to provide whatever support they can, ranging from giving pro bono legal advice to lobbying government departments.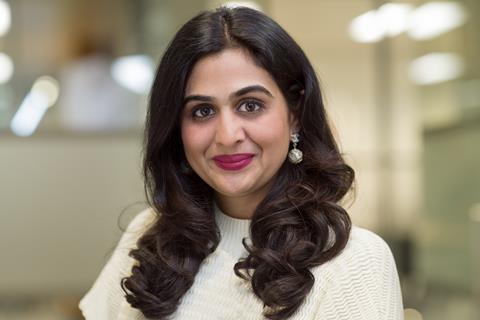 She said: 'We must keep up the pressure and continue to lobby. The voices of those closest to the people on the ground in Afghanistan need to be heard. Working with organisations like Afghanistan & Central Asian Association and other NGOs helps spread the word.
'We simply cannot abandon Afghans who couldn't get on a flight. Morally, that's not right. For every second wasted, more lives are put at risk.'
Leaders of the Immigration Law Practitioners' Association, along with the ACAA, have already written to the Home Office and other departments urging the UK government to take immediate steps to ensure the evacuation, resettlement and protection of people at risk. The open letter called for additional safe legal routes for evacuations and changes to the visa system for allowing people into the country.
It added: 'Existing routes for family reunion can be used and expanded to process applications for visas from those people at risk in Afghanistan with family members in the UK.
'Such routes should be expanded to facilitate family reunion for a broader category of family members than currently eligible and to relax the existing criteria for sponsorship of family members from abroad.'
The Gazette has already reported on a group of lawyers threatening legal action against the government unless a female judge and a female parliamentarian – both stranded after not being able to board the last flights out of Kabul – were offered visas for safe passage to the UK.
Afghan lawyers' plea to UK: save us from clutches of the Taliban
1

2

Currently reading

Lawyers co-ordinate effort to help Afghans desperate to escape

3