One of Princess Haya of Jordan's solicitors has revealed that her legal team feared what he described as an 'international shitshow' as they prepared to make allegations of phone hacking against the ruler of Dubai. Ben Parry-Smith was warning colleagues and expert witnesses against using 'colourful' language in preliminary discussions.
Parry-Smith, a partner at London firm Payne Hicks Beach, has represented Princess Haya throughout the high-profile family court case between her and ex-husband Sheikh Mohammed Al Maktoum. In a series of judgments published last month, Sir Andrew MacFarlane, president of the family division, found that Sheikh Mohammed's 'servants or agents' used spyware to hack the mobile phones of Princess Haya and her solicitors Baroness Shackleton and Nicholas Manners, as well as her personal assistant and security staff.
Speaking at the annual Bond Solon Expert Witness Conference last week, Ben Parry-Smith said the team were 'alerted to this hacking of our phones by a cyber expert from another country', who was named in the judgments as Dr Bill Marczak.
'We got an email saying "by the way, you've been hacked and I can help", so we thought, 'OK, shit, not great",' he said. 'We got in touch with this person and we thought he would be a witness of fact because he uncovered the hacking while working on another case … and we thought, well, he is a witness of fact, we will call him to give evidence about what he knows.'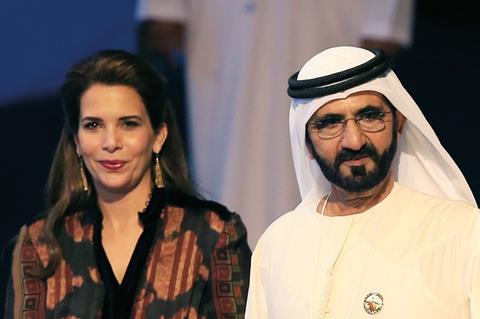 Parry-Smith said 'it transpired that this particular type of hacking was so sophisticated' and used 'no-click technology', so the target of the hacking does not need to click a link or 'get one of those dodgy emails [saying] you've won something, click the text message – we weren't that stupid'.
He added: 'I was tasked [to] talk to the expert and see if he will help and give evidence, so I did and I had a frank conversation with him and I said: "Look, if we make these allegations of hacking, it's going to be really serious. If we get it right it's really serious, if we get it wrong it's really serious."
'I think I said something along the lines of "whatever we do, it's going to be an international shitshow". I didn't realise that, subsequently, that phrase would end up in a court bundle and then people would be saying, "oh, Payne Hicks Beach said it would be an international shitshow".'
'If I would have realised he was going to end up as an expert witness, I probably wouldn't have said it … I would have said it less colourfully if I had realised where we would end up.'
He advised experts to take a 'careful note' of their preliminary discussions with solicitors, adding: 'What you say can be used in evidence – don't forget that.'