The lord chief justice has unexpectedly waded into a row between the Home Office and lawyers over the deportation of migrants, expressing regret at the 'minority' of lawyers supporting what he called 'abusive late legal challenges'.
The clash between government and the legal profession has shown no signs of easing since the Home Office tweeted in August that current immigration regulations were 'rigid and open to abuse allowing activist lawyers to delay and disrupt reforms'.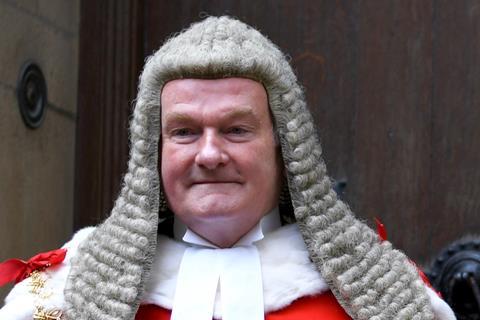 Yesterday, Lord Burnett of Maldon made his comments in a Court of Appeal judgment that declared the Home Office's Judicial Reviews and Injunctions Policy unlawful.
Commenting on a ground that the policy denied access to justice, the lord chief justice said: 'Any system of removing irregular migrants must operate in the sure knowledge that some are reluctant to leave the UK, even when there is no basis for remaining here, and will take whatever steps are permitted by the legal and administrative arrangements in place to resist, delay or frustrate removal.
'Late claims raised shortly before the known date of removal have been endemic, many fanciful or entirely false. Whilst there is no suggestion of any such conduct in these proceedings, it is a matter of regret that a minority of lawyers have lent their professional weight and support to vexatious representations and abusive late legal challenges.
'The courts have developed controls which provide some protection for its own processes and for the proper functioning of immigration control… but the practical and administrative problems for the Home Office in dealing at speed with substantial new representations in the days and hours leading up to a removal are legion.'
However, returning to the Judicial Reviews and Injunctions Policy, the lord chief justice agreed it was unlawful and required 'some modification' to ensure migrants are not denied a proper opportunity to challenge a decision.
This article is now closed for comment.