Evidence submitted to a major inquiry on the future of legal aid has revealed the devastating impact that the pandemic is having on lawyers' wellbeing.
More than 400 people responded to the Legal Aid Practitioners Group's mental heath and wellbeing survey, which was carried out between June and September. The findings are detailed in the group's submission to the Commons justice select committee's inquiry.
The results show that 79% of respondents experienced stress, 66% were having difficulty switching off from work, and 59% were having trouble sleeping.
Over half were working longer hours and at least four in 10 had more work due to fewer staff. A similar figure found it difficult to juggle their responsibilities at home and their workload.
Asked about specific concerns when lockdown restrictions are lifted, one respondent said: 'I am concerned that things will go more quickly than ever before, as everyone tries to re-list hearings at short notice, which were adjourned in lockdown, and I have little to no support (due to support staff being furloughed/made redundant). I worry about travelling into London and further afield, for court hearings. On the other hand, I worry that there will be some long delays in some cases, which will affect my ability to reach my billing targets.'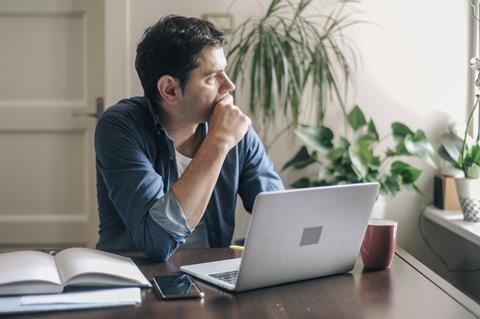 Asked about particular measures that could help, some cited the absence of relief in the form of grants to legal aid providers faced with fixed overheads but reduced income in certain categories.
Another called for 'basic support and caring attitudes' from supervisors and partners.
The group concluded that the appeal of choosing a career doing legal aid work 'is wholly outweighed by any common sense approach to having a viable career. It is no longer the case that those sufficiently committed can "make a go of it"… We are faced with a lethal combination of low fees, delays in court hearings and trials leading to delayed payment, LAA bureaucracy, and an aging workforce of stressed and burnt-out staff.'
The select committee has yet to publish its report. Meanwhile, the second evidence session of another major legal aid inquiry will take place tomorrow.
After hearing evidence on criminal legal aid last month, the Westminster Commission into the Sustainability of Legal Aid will hear evidence on family legal aid tomorrow.
The all-party parliamentary group on legal aid said it wanted its inquiry to feel different to other parliamentary inquiries and tell the stories of as many legal aid practitioners as it could.
Conservative MP James Daly, vice-chair of the APPG who also sits on the select committee, told the Gazette that two reports 'equals double the amount of people involved continually trying to influence the government on an important issue'.