The High Court has refused to set aside a judgment that will cost fraudulent former law firm owners almost £5m.
Defendants Astrid Halberstadt-Twum and Joseph Twum had applied to reverse a default judgment entered against them in August 2019, seeking to set aside or vary an order that they repay legal aid paid to them over several years.
But Master Thornett ruled they had not presented a case with reasonable prospects of success and had not made their application promptly.
The court heard that Astrid Halberstadt-Twum had operated as a sole practitioner in east London for 15 years until 2013, with her husband Joseph employed as a practice manager.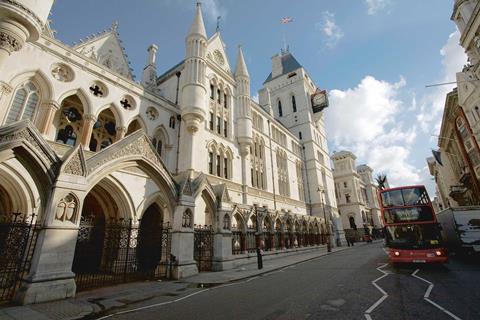 In 2018, they were each convicted of conspiracy to defraud the lord chancellor (a successor party to the Legal Services Commissioner) and jailed for between two-and-a-half and three years. The criminal prosecution related to around 50 immigration files where the pair submitted claims for work allegedly conducted, but where the client did not exist or the work was never done.
The subsequent civil claim relied upon the convictions as evidence of breach of contract and fraud. It was alleged that in some 5,795 cases there was no match between claims made by the firm for immigration work and Home Office records. This amounted to around £4.1m, and this was claimed back along with £758,256 handed out as standard monthly payments.
The claim form and particulars of claim were served on Halberstadt-Twum in prison in May 2019, and she acknowledged through her solicitors that she intended to defend all of the claim. Both defendants notified the court and the claimant that they had legal representation. The lord chancellor also applied for a freezing order in 2019.
The judge said it was clear that service had been effected, and that no defences were ever filed. This prompted the claimant to apply for default judgment, which the court allowed. The judge rejected the argument that the claimant acted unfairly and said the default ruling was a 'regular' judgment. Costs will be decided at a later date.