A firm specialising in family and immigration cases has blamed low legal aid rates for its struggle to find counsel to represent a mother who ended up in prison for disobeying a High Court order.
Lord Justice Moylan and Lord Justice Peter Jackson gave east London firm NR Legal Solicitors 14 days to explain why the mother, involved in a family dispute with the father of her three children, was not provided with fully qualified legal representation at hearings on 31 July, 9 August and 2 October. She was jailed for four weeks at the 2 October hearing, but was released on 11 October after appealing the committal order.
In judgment published last week, Jackson LJ said the case 'is a reminder that respondents to committal proceedings are entitled to be provided with legal representation if they want it and that they will qualify for non-means-tested legal aid. There is an obligation on the court to ensure that this protection is made available. Where this does not happen any resulting order for committal may be procedurally irregular'.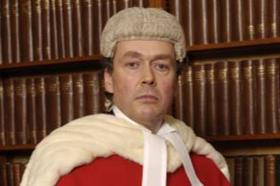 NR Legal Solicitors sent the Gazette a detailed explanation of why the mother did not have representation. The judges would be sent details of its 'exhaustive search' for family and criminal counsel within the specified timeframe.
The firm said the mother's inability to secure legal aid was due to 'scope limitations'. The father applied under the Hague Convention 1980 seeking to enforce his right of access to his children. The firm said respondents in Hague Convention cases are not entitled to public funding.
The firm was approached by the client in July in her final attempt to secure representation. It was granted legal aid restricted to the committal element of the proceedings.
The proceedings underlying the committal proceedings were 'unusually' under article 21 of the convention, the firm said. 'They had a long-running interface with immigration proceedings and they would have appeared to chambers as being reasonably complex and to require counsel with a level of experience simply unwilling to represent a client at the legal aid rates offered.'
On 1 October, the firm found counsel. However, later that day the counsel changed his mind and the firm did not have enough time to change the arrangements, which it explained in a letter to the court.
It said: 'This firm very much regretted that client's struggle and have taken every step to support her in her feeling of abandonment. She had approached many firms over a period of the past two years and was unable to secure assistance from anyone. We are glad that we have been able to support her in this difficult time. We are also relieved on her behalf that counsel has now been secured to assist with the client in her case.'
The firm said: 'While eventually experienced counsel was found to take the case on at the Court of Appeal, that barrister acts pro bono on some occasions and it is wrong, where the liberty of the subject is at stake, for proceedings to be, we suggest, obviously inadequately funded.'