The legal profession was shocked to receive news today of the death of legal author and Times columnist Gary Slapper.
All @thetimes very sad to learn of the untimely death of our columnist @garyslapper. A huge loss - a lover of law's curiosities & people.

— Times Law (@TimesLaw) December 5, 2016
Slapper, a door tenant at London chambers 36 Bedford Row, was global professor at New York University and director of New York University in London. He was professor of law and head of the law school at The Open University until 2011. He was a senior academic on the Bar Standards Board's education and training committee, and visiting professor at the Chinese University of Hong Kong.
His professional biography on The Open University's website highlights his extensive literary work, including books Blood in the Bank and How the Law Works.
The university states that his encyclopaedic work English Law, written with Dr David Kelly, was the first of its kind in the UK to use a companion internet site to keep its readers informed of any changes to the law that occurred after the book's publication.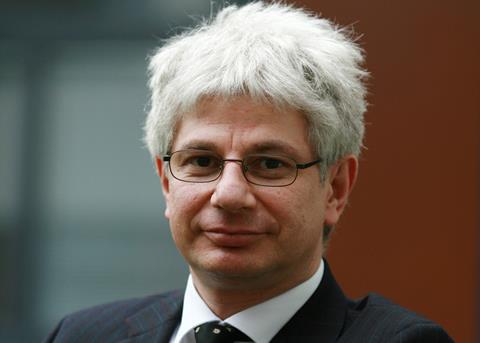 Slapper's research interests included corporate crime, corporate social responsibility, tort law and the English legal system.
He was a legal consultant to Channel Four's series on the history of English law and BBC2 series The Barristers.
His series of Weird Cases books was based on the author's Times Online column, which drew on cases from across the globe.
Writing for the Gazette in 2003, Slapper said citizens needed a much more systematic education in law from school age. 'If religious education is patched automatically into school timetables, why not laws, rights and responsibilities?'
Richard Wilson QC of The 36 Group, London, paid tribute to Slapper's passion for working with the law to increase global understanding. 'He described the law as a collective body of understanding, not inert but a living instrument of instruction.'
Rebecca Taylor, executive dean for the faculty of business and law at The Open University said: 'Part of [Gary's] dedicated mission as head of law at The Open University was to inspire wider public interest in legal scholarship, and to enhance social access to the law. He will be greatly missed by colleagues, students and the wider academic and legal worlds. Our thoughts are with his family and friends.'
Slapper made 15,000 Twitter followers laugh with his provocative tweets, including the following, posted last month:
30 mins pic.twitter.com/Erg4rAvGq1

— Gary Slapper (@garyslapper) November 23, 2016
🖊 five canons of the arcane art of legal writing: https://t.co/pcacJxirej pic.twitter.com/cmgS5AFWKg

— Gary Slapper (@garyslapper) November 29, 2016