Legal services have been on the agenda of talks over a post-Brexit trade deal between the UK and the US - but the proposed new Solicitors Qualification Examination could exclude solicitors from US jurisdictions, a Gazette columnist writes today.
Revelation about legal services talks appear in leaked documents produced by Labour leader Jeremy Corbyn last month to back up his claim that a trade deal would put the NHS in peril.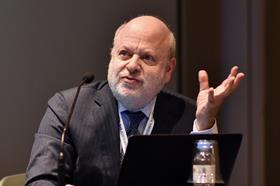 Writing for the Gazette today, Law Society council member Jonathan Goldsmith says that in November 2018 he attended roundtable talks between the UK and the US in preparation for a post-Brexit trade deal. Unlike those covering other sectors, the session on legal services was attended by stakeholders, including the Law Society and Solicitors Regulation Authority.
The leaked papers cited by Corbyn 'accurately reflect our discussions', Goldsmith states. He adds that the talks revealed a problem for England and Wales solicitors over the mutual recognition of qualifications post-Brexit. At present, a 'title-based' process requires European bars to accept each other's qualifications regardless of the route required to achieve them. However at the Washington talks, the US side said that American bars prefer recognition by 'activity', based on the duration and substance of the lawyer's education.
In the case of the SQE, removal of the requirement for a qualifying law degree is probably the 'most serious change from an international perspective', Goldsmith says.