The prospect of contracts being managed entirely by computer has taken a step forward with the announcement of work on a new way of encoding legal documents. The Legal Schema, being developed under the government-backed LawtechUK initiative, will enable legal documents to be interpreted by computer in much the same way that web browsers make sense of and present computer code.
Today, most so-called electronic legal documents are stored either as free text or as images of text. Even with recent advances in machine learning, this makes it difficult for computers to identify key pieces of information in the text. However this can be greatly simplified if individual elements of a document are tagged, as items in webpages are. These invisible tags enable data to be shared between programs, indexed and searched by search engines, and tracked and analysed.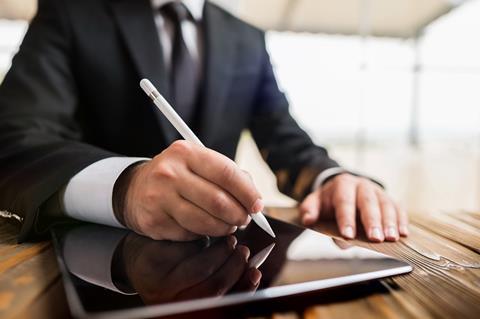 The National Archives revealed earlier this month that its new court judgments archive will convert rulings into a schema called Legal Document Mark-up language, which invisibly tags key pieces of information for easy retrieval.
The goal of the Legal Schema project is to develop a common, extensible standard that will advance the adoption of digital contracts and assets, LawtechUK said. The standard will be particularly important for managing 'smart', self-executing contracts.
Welcoming the initiative, master of the rolls Sir Geoffrey Vos said: 'Uniformity in machine-readable text will be a great step forward for smart contracts and mainstream usage of cryptoassets.'