City firm Linklaters has boosted its gender goals and has announced a bumper partner promotion round, in which 40% of promotions went to women. At magic circle rival Allen & Overy, one third of newly elected partners are female.
Linklaters has elected 35 partners worldwide, the highest number since 2007. Some 37% of promotions went to UK-based lawyers, and women make up 40% of the new cohort, exceeding the firm's previous gender target of at least 30%. Linklaters - which now has a 23% female partnership - has increased its target for new female partner elections to 40%.
The firm added that a quarter of the new partner cohort in London, New York and Washington DC identify as from a minority ethnic background, against the 15% target the firm set out in its race action plan last October.
Charlie Jacobs, senior partner and chairman, said: 'The diversity of talent we see in these promotions, including across practice and jurisdiction, is testament to the strength of our global network and to the firm's ability to attract, retain and invest in leading individuals. We are confident that our newly elected partners will live the firm's culture and values and continue to provide legal certainty in a changing world to our clients.'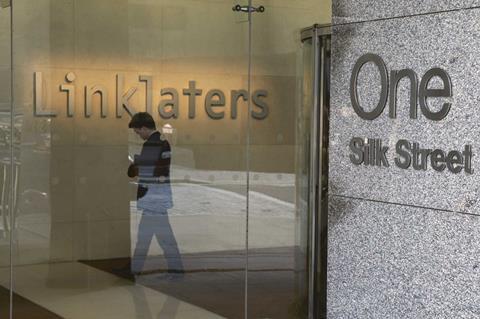 Linklaters also reported two partner promotions in its affiliated firm in China, Zhao Sheng.
Meanwhile, Allen & Overy has elected 30 new partners worldwide, up from 29 last year. Some 34% of new partners are based in London and a third are women. The firm set a target in 2018 to ensuring at least 30% of partnership candidates each year are women by 2021.
Global managing partner Gareth Price commented: 'Congratulations to all of our new partners. We are committed to bringing through new generations of diverse leaders that cover a broad geographic spread, as well as practice and product specialisms. This is an incredibly talented group who we know will add to the future success of our firm.'
According to its latest figures, 80% of Allen & Overy's global partnership is male.
In January, Linklaters reported a combined gender pay gap (including partners and employees) of 62.9%. At Allen & Overy, female employees and partners earn 59.9% less than their male colleagues on average, according to latest pay gap data.