Family cases which reach the Court of Appeal should be broadcast online to dispel fears about judicial prejudice, the master of the rolls has said.
Sir Terence Etherton MR, the second most senior judge in England and Wales, said the public 'should be able see how we do our job'. Speaking at an event organised by the UK Association of Jewish Lawyers and Jurists and Techbar, Etherton said: 'We are hoping to get a change to regulation which will allow us to live stream family cases in the Court of Appeal. At the moment, you cannot do that at all.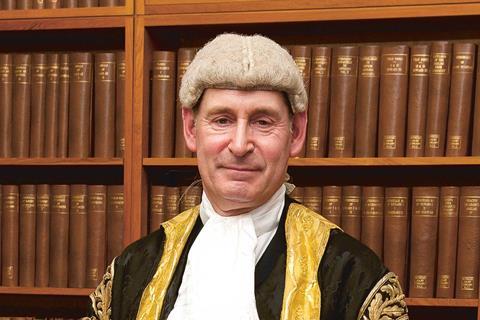 'There are some family cases that are really important…and people want to know how we are doing things. The motive for live-streaming is people should be able to see how we are doing our job.' Televising cases could dispel concerns about prejudice or bias among judges, he suggested.
Etherton MR's remarks precede an expected further step towards opening court proceedings to broadcasters. It is understood that the government is shortly to announce that sentencing remarks in certain Crown court cases may be televised.
His remarks also follow the wide publicity following a family case – which is due to go to appeal – in which a mother claimed a family judge displayed 'outdated views' on sexual assault. His Honour Judge Robin Tolson considered six domestic violence allegations made by the woman at the Central Family Court last August.
Tolson J reportedly upheld none of the claims and concluded that the woman had taken 'no physical steps' to prevent the alleged rape and so it 'did not constitute rape'. Ms Justice Russell subsequently allowed the woman to appeal.