Value must stand above price, the president of the Law Society declared today, as the Solicitors Regulation Authority contemplates forcing firms to publish prices. Speaking at the annual Presidents and Secretaries Conference in Chancery Lane, Robert Bourns attacked the 'rather facile' view that problems of access to justice could be solved by making solicitors' services cheaper.
In January, the SRA confirmed that rules for firms on publishing price information could be unveiled as soon as this summer, following the Competition and Markets Authority's request for more transparency in the legal services market.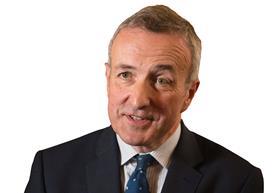 However, Bourns told the conference that 'if you read the CMA report, you will see time and again they refer to the quality of solicitor advice and lack of knowledge that people generally have of the differences between different types of providers.'
Chancery Lane fully supports public legal education so that consumers can make informed choices, Bourns said, highlighting a guide published last year to help firms develop education programmes.
He said: 'We see this as part of the answer to a rather facile diagnosis that suggests that access to justice will be dealt 'when solicitors are cheap enough'.'
Since becoming an office holder, Bourns has met solicitors 'working hard to deliver valuable and valued advice and representation to their clients'.
'I'm a great believer that, contrary to the simplistic 'price represents transparency', we should promote and live by value,' he said.
Highlighting efforts to improve diversity and social mobility in the profession, Bourns revealed that the Society's diversity and inclusion charter now has more than 380 signatories, including 78 of the top 100 firms. By signing the charter, firms and businesses publicly commit to developing and implementing best practice in equality, diversity and inclusion.
Highlighting the profession's annual £32bn contribution to the UK economy, Bourns said: 'It's important to think about the number of client contacts that must represent...the contact within the community that represents.'
He concluded his speech by emphasising the pride all members of the Society should take in the work of the profession at home and abroad.
Emphasising the vital role that local law societies play, 'we are stronger than the sum of our parts', he said.