Rules for firms on publishing price information could be unveiled as soon as this summer, the Solicitors Regulation Authority confirmed today.
The regulator says it will respond quickly to the request from the Competition and Markets Authority (CMA) for more transparency in the legal services market. The CMA said regulators and firms should do more to satisfy unmet demand for legal services.
The CMA, which published the findings of its year-long study into the market last month, has said it will revisit the sector in three years to see what progress has been made.
Crispin Passmore, executive director of policy at the SRA, told the Westminster Legal Policy Forum today that a consultation on new rules is likely to start this summer.
'Price transparency will happen in the time the CMA put out [the update],' he said. 'We are not going to say all law firms must publish every price… You can discuss which areas it might be, evaluate it, work with behavioural scientists and develop it over a period of time.'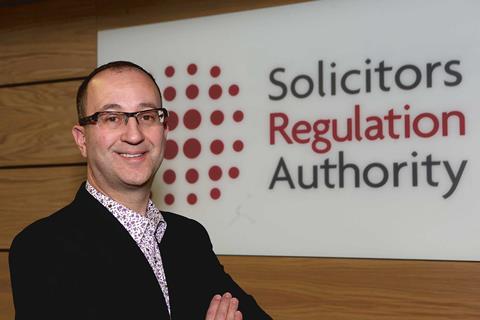 He added that initial requirements may be to publish prices for three or four areas of work, including some family law work and will-writing.
The principle of forcing firms to publish this information met with scepticism from speakers at the forum. Sally Azarmi, founder of Azarmi & Co and chair of the Law Society's small firms division, said the idea was 'simply not practical'.
Professor Cosmo Graham, director of the Centre for Consumers and Essential Services at the University of Leicester, doubted whether regulators were capable of coming up with a set of rules to satisfy the CMA.
'They are asking a bunch of regulators to work together – that is very difficult given the differences in scale,' he said. 'I am not sure the recommendations as put forward will make the difference. More information on its own doesn't necessarily lead to better outcomes for consumers. It is the problem of choice overload which is particularly when you have complex problems and a lack of expertise.'
The proposals were also questioned by Daniel van Binsbergen, chief executive of Lexoo, a business which runs an online platform giving clients a choice of lawyers to instruct based on reviews and price.
Van Binsbergen said consumers are keen to know more about providers' costs, but forcing firms to embrace transparency was the wrong way to facilitate that.
'It is not necessary to force lawyers to provide pricing up front as long as there is an environment which companies can operate and offer transparent services. As soon as clients get used to that level there will be a complete shift. I am in favour of the market solving that instead of lawyers coming up with very difficult [cost] grids.'