The Solicitors Disciplinary Tribunal will seek to change its rules to judge solicitors on the civil standard of proof, it was confirmed today. Individuals hauled before the tribunal on misconduct charges will in future have their cases assessed according to the balance of probabilities, rather than beyond reasonable doubt as is applied currently. The Law Society described the decision as 'disappointing'.
The tribunal consulted last year on the change, which has been long advocated by regulators but opposed by those who say the higher standard of proof should apply when a solicitor's career is at stake. Critics also argue the rate of proven findings in the tribunal is already high, and there is no evidence rogue solicitors are getting away with misconduct.
Edward Nally, president of the tribunal, today denied the reform makes it 'easier' for prosecutors to secure misconduct rulings against individuals.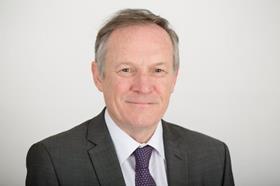 'The tribunal will continue to scrutinise robustly all allegations brought before it, and will continue to look for and identify cogent and compelling evidence before finding allegations proved,' he said.
The revised standard, if approved by the Legal Services Board, will apply to proceedings commenced after the new rules are enacted.
The decision was made following a consultation which attracted 28 responses, offering a range of views about the merits of applying the civil standard. Nally said a modern regulatory tribunal should 'keep pace with trends in a fast developing environment'.
He added: 'Our overriding consideration always has to be the maintenance and protection of the interests of the public. Added to that must be the maintenance, and indeed enhancement, of the reputation and standing of the solicitors' profession.'
He denied the tribunal was influenced by the majority of other professions applying the civil standard of proof in handling their own misconduct cases. However, this change does bring the solicitors' profession into line with the bar, which moves to the lower standard as of this month.
Anna Bradley, chair of the Solicitors Regulation Authority, welcomed the tribunal's decision, adding: 'This means that when something goes wrong, the public can be more confident that their interests come first.'
The Law Society however questioned the need for the change. President Christina Blacklaws said: 'The high success rate for prosecutions at the SDT - 98% in 2015-16 - shows the Solicitors Regulation Authority has been perfectly able to bring cases meeting the criminal standard of proof.
'We reflected our members' views in our response to the tribunal's consultation, together with the case law that supports the tribunal in establishing facts on the basis that they are beyond reasonable doubt, so it is disappointing that the Solicitors Disciplinary Tribunal intends to move to a standard of proof that is merely "in the balance of probabilities".'
Blacklaws added: 'There is an inequality of arms between an individual solicitor and the well-resourced regulatory body, and so the SDT's assurance that it will continue to require the regulator to meet a high standard of proof where any misconduct has been alleged is reassuring. Retaining a solicitor majority on SDT panels, as the Law Society recommended, will ensure a range of legal expertise continues to inform the tribunal's decision-making.'