The president of the Family Division has backed the expansion of a substance abuse problem-solving court scheme – telling ministers and parliamentarians that they should be in every court.
Sir Andrew McFarlane was speaking at the end of a Centre for Justice Innovation event in the House of Lords yesterday to mark 15 years of family drug and alcohol courts (FDAC), which was attended by justice minister Lord Bellamy.
The event had earlier heard from a mother who was reunited with her children after going through the FDAC process.
The mother said: 'I will never forget my FDAC team. The first thing they said when I came in was "What do we do for you?" That was huge. I never had someone ask, "What can I do for you?" What I needed. I was always told what to do.'
Going through the FDAC process taught the mother 'how to live and how to be a parent', she said.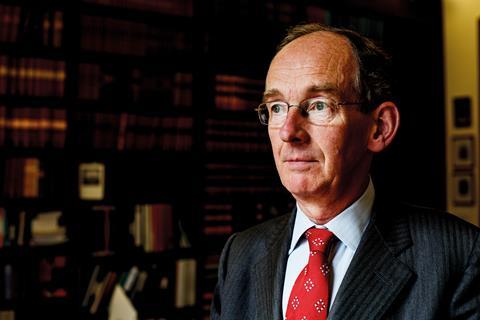 While not all parents get their 'hoped outcome' of being reunited with their children, the mother said: 'The children are not returned to their care, but they still have contact. I feel like at some point in the journey, you realise this is not just about getting my children back, this is about getting me well, getting me healthy.'
McFarlane told the event that FDAC takes an ordinary court case that would otherwise go through the family justice system and 'stops the clock'.
'In that time where the clock is stopped, it presents a moment for that family to address their difficulties, and experience judges and others in a paternalistic or maternalistic role, and experience care… During that moment, it allows parents to interact and engage with professionals in a way that is not necessarily available in the community. Not all parents succeed, but when it does succeed it is life-changing.'
There are currently 14 FDAC teams working in 24 family courts covering 38 local authorities.
McFarlane said: 'I do not understand why [FDAC] is not happening in every court. It is left to local courts, local authorities cobbling together money.'
This article is now closed for comment.