The Government Legal Department has marked International Women's Day in a fitting way after barrister Susanna McGibbon became the second woman to assume the post of Treasury solicitor.
The Treasury solicitor is the government's most senior legal official, who also heads the wider government legal profession including a number of government legal teams outside the Government Legal Department.
McGibbon takes over from City solicitor Peter Fish CB, who was appointed interim Treasury Solicitor following the resignation of Sir Jonathan Jones over the government's Brexit plans.
McGibbon said she was proud to be the second female Treasury Solicitor, following in the footsteps of the late Dame Juliet Wheldon, on International Women's Day.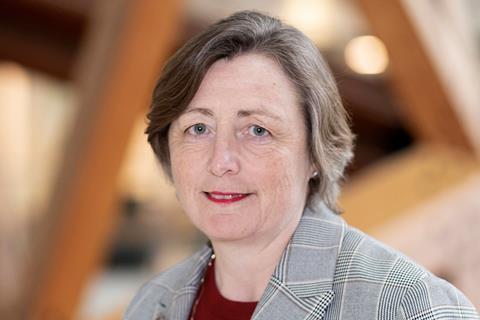 'We have a lot to celebrate. We are one of the best legal organisations for women to succeed in. Nearly 59% of our senior civil servants are women and, even prior to COVID-19, colleagues were encouraged to work flexibly and were offered a range of work patterns,' she said.
'But we can't afford to be complacent. We need to challenge ourselves to not make assumptions based on working patterns or family commitments for example. I want GLD to continue to be recognised as a representative and diverse employer where all colleagues feel welcome and their contribution is valued.'
The Government Legal Department has a total of 2,804 staff (1,797 women and 1,007 men).
The Flexible Working Network, which supports GLD employees, has recently set up three job-sharing networks to help staff interested in job sharing to make contact and share their experiences.
McGibbon, who has been in the civil service for 25 years, was previously director general of the GLD and director general legal group of the Department for Work & Pensions. She was also a member of the Department for Work & Pensions executive team, providing expert senior legal advice.
This article is now closed for comment.