The government today pledged to end the 'outdated' practice of using prisons as places of safety for defendants with acute mental illness as part of major reforms to the Mental Health Act.
Health secretary Matt Hancock said the act was 40 years old and mental health laws needed to be 'brought into the 21st century'. The Reforming the Mental Health Act white paper builds on recommendations made by Sir Simon Wessely's Independent Review of the Mental Health Act in 2018.
The raft of proposals include a 28-day time limit to speed up the transfer of prisoners to hospital. Judges will work with medical professionals to ensure defendants can always be taken directly to a healthcare setting from court. The role of independent mental health advocates will be expanded to offer greater support and representation to detained patients.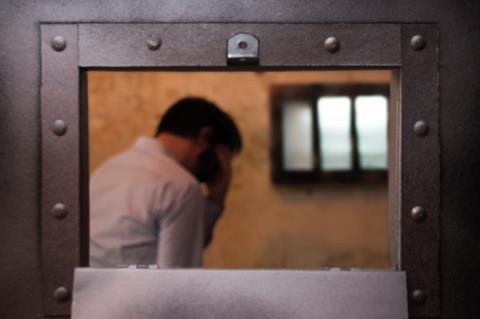 Justice secretary Robert Buckland said: 'Prisons should be places where offenders are punished and rehabilitated, not a holding pen for people whose primary issue is their mental health. Keeping people safe must be at the heart of everything this government does, and the reforms announced today will allow us to do this while ensuring offenders still get the treatment their conditions require.'
Black people are four times more likely to be detained under the act and over 10 times more likely to be subject to a community treatment order.
To tackle the racial disparities, 'culturally appropriate' advocacy services will be piloted. A Patient and Carers Race Equality Framework will be introduced for NHS mental health trusts.
The government will continue to consult on changes that require legislation until spring. A draft Mental Health Bill will be published next year.