The barrister responsible for some of the highest profile crowdfunded legal actions has called for regulation of the sector, warning of the danger of 'mis-selling' by promoters.
Writing in today's Gazette, Jolyon Maugham QC of Devereux Chambers says pressure to raise funds quickly for legal action creates 'a clear moral hazard' of over-promising on a case's prospects.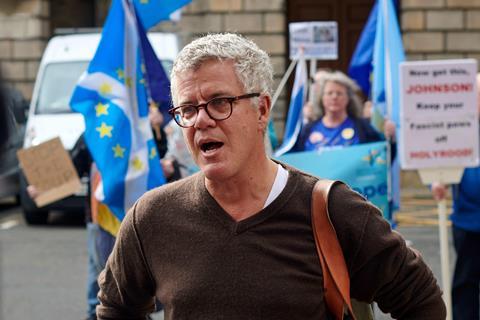 Maugham rose to national prominence for his involvement in Gina Miller's Brexit challenges. His 'Good Law Project' is currently backing challenges on topics ranging from Uber's VAT liability to government failings in providing personal protective equipment.
Crowdfunding, Maugham says, 'puts into the hands of normal people a modest tool with which to try and keep government on the straight and narrow'. However regulators have been slow to react to the regulatory and ethical challenges.
In the absence of a direct client interest, he asks: 'Who interrogates whether a piece of work gives value for money? Or whether legal fees are on commercial terms? Who protects the interests of donors? Who keeps the lawyers honest?'
Maugham also suggests that the demands of crowdfunding could encourage promoters 'to game the system in ways which cohere logically but do not reflect the ethical values most lawyers would wish to exhibit.'
While Maugham says that the 'vast majority' of cases that he sees deal diligently with these conflicts, 'there is a need for careful regulatory intervention'.