Two more law firms which have 'made representations to the government on behalf of Russian or Russian-linked clients in relation to the UK-Russian sanctions regime' have been named by a minister.
Foreign Office minister James Cleverly said Peters & Peters and W Legal are among the firms who have addressed the government on sanctions, having previously named London firm BCL Solicitors as acting for billionaire Alisher Usmanov. In response to a question from Labour MP Christian Matheson, Cleverly said: 'The [foreign office] regularly receives correspondence regarding designation proposals or specific designations under all sanctions regimes.
'Law firms that have made representations to the government on behalf of Russian or Russian-linked clients in relation to the UK-Russian sanctions regime in processed correspondence include BCL Solicitors LLP, W Legal Limited and Peters & Peters.'
It is not clear from the response if the three named practices are the only firms to have made representations on behalf of Russian clients in relation to sanctions.
'Peters & Peters is one of the leading law firms in the sanctions space,' a spokesperson for the firm said. 'Individuals and businesses potentially affected by sanctions are advised in UK government sanctions guidance to obtain approved independent legal advice on their obligations. We provide this advice, licensed by HM Treasury, to clients from all over the world, including those affected by sanctions on Russia.'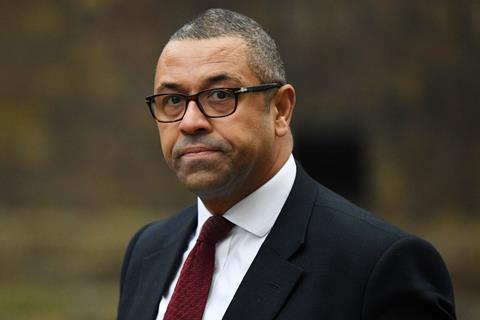 BCL Solicitors and W Legal have been approached for comment.
Earlier this month, Cleverly revealed that BCL Solicitors had written to the department on behalf of Usmanov and that 'representations were also received from Sberbank'.
Following that answer, BCL partner Ian Burton told The Times: 'It is not appropriate for law firms to confirm who they do or they don't act for, nor to provide any details of matters relating to their instructions without the specific authority of the particular client.'
Meanwhile, the High Court heard today that boutique firm Discreet Law has applied for a declaration that they have ceased to act for Yevgeny Prigozhin, a Russian oligarch said to have close links to Vladimir Putin, in a defamation claim against Eliot Higgins, founder of the investigative journalism website Bellingcat.
After hearing submissions from Discreet Law and members of the media, Master Dagnall ruled that the hearing should be conducted in private.
The Russian invasion of Ukraine has led to increasing pressure on law firms and lawyers, some of whom have been criticised in parliament as allegedly being 'amoral' and for providing 'a one-stop corruption shop to offer a form of legalised intimidation'.
Several leading firms have closed offices in Russia, dropped Russian-linked clients and announced reviews of how they take on new instructions.
However, Law Society president I. Stephanie Boyce warned that 'it is dangerous to seek scapegoats and single out British lawyers' in a letter to The Times today.