City law firms are consciously avoiding 'know your client' checks on Russian oligarch clients they know to be corrupt or linked to organised crime, an MP said last night in an extraordinary and sustained attack on parts of the profession.
Conservative Bob Seely told the House of Commons last night that the legal system had become 'corrupted'. He deployed parliamentary privilege to identify individuals and firms who, he claimed, worked on behalf of Russian clients to silence rivals and critics. He named Harbottle & Lewis and its solicitor John Kelly, Geraldine Proudler of CMS, Nigel Tait at Carter-Ruck and Hugh Tomlinson QC of Matrix Chambers.
Seely, a former soldier who has been a vocal critic of so-called SLAPP lawsuits, said: 'You have got to wonder about the reputations these people are going to end up with in a few years time, even if they are behaving as well as maybe they might, and I am careful what I say. Maybe they are really lovely people but maybe… their amorality is going to bite their reputations in a way that will be uncomfortable.'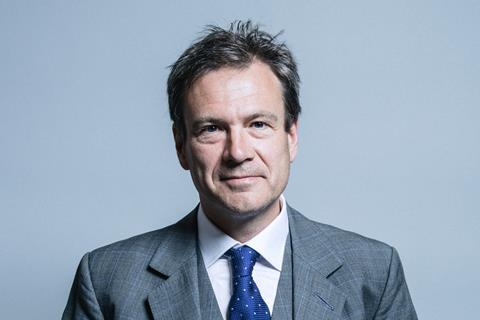 Seely said a free press should be intimidating kleptocrats and criminals but suggested that those roles had been reversed. 'We have a coalition not of the willing but of the woeful,' he added. 'Oligarchs, Putin's henchmen… teaming up with amoral lawyers. These firms set up a one-stop corruption shop to offer a form of legalised intimidation to silence their rivals but also journalists and authors, but also an unstructured and unregulated private eye business which is now collecting kompromat on people in this country.
'Do not get me wrong – people have the right to advice and legal representation. But they are abusing it very badly in our society at the moment.'
Seely said he had been told by whistleblowers working for big firms that they do not do proper client checks and that 'know your client' systems were 'non-existent'. He added: 'Some actually have a list of people that they specifically do not do those checks on because they know that they are inherently corrupt and inherently criminal.'
He did not suggest that this applied to any of the named firms, but he asked: 'What on earth has happened to some of the major legal firms in this country that means that they specifically avoid "know your client" checks because they know that they will have to turn that client down if they do because those clients are corrupt, criminal or linked to organised crime? I am afraid to say that that is pretty shocking.'
He called on the government to 'toughen up' the Solicitors Regulation Authority. Seely was speaking after the government complained that lawyers had tried to block efforts to impose sanctions on Russia's super-rich. Several City firms have said they are reviewing their client relationships after Russia's invasion of Ukraine.
The SRA said it would contact Seely to ask for evidence of firms not properly vetting clients. A spokesperson said: 'Solicitors and the firms we regulate must be fully committed to preventing money laundering. These are serious allegations. We are writing to Bob Seely to understand the detail behind them. We will take action if we find evidence of wrongdoing.'
In a statement, Carter-Ruck said today: 'The claims made against Carter-Ruck are misconceived and are rejected entirely. In addition to other matters, we are not working for any Russian individuals, companies or entities seeking to challenge, overturn, frustrate or minimise sanctions.
'We have never acted for Russian individuals, companies or entities seeking to challenge sanctions. We condemn the Russian government's decision to invade Ukraine. We are not acting for, and will not be acting for, any individual, company or entity associated with the Putin regime in any matter or context, whether sanctions-related or otherwise, and will continue to conduct all "know your client" checks in accordance with applicable laws and regulations, as we have always done.'