'Socio-cognitive biases' could account for the over-representation of Black, Asian and minority ethnic solicitors in complaints about potential misconduct raised with the Solicitors Regulation Authority.
That is one suggestion contained in the first report of a research project probing the longstanding disparity in representation and disciplinary outcomes for BAME lawyers.
A 'literature review' published today found there is no simple explanation of why BAME solicitors are over-represented in reports. There is a dearth of relevant research in the law, but a common theme in other sectors was socio-cognitive biases - skewed ways of thinking that affect people's ability rationally to assess the person providing the service.
A second potential explanation relates to where solicitors work and what they do. 'For example,' the review says, 'Black, Asian and minority ethnic solicitors may be over-represented in work areas or firm environments and circumstances that by their very nature are more likely to generate complaints.'
The SRA has run a number of projects over the past 15 years examining why a disproportionate number of solicitors complained about and investigated are from minority ethnic backgrounds. In 2014 a review conducted by professor Gus John cleared the regulator of institutional racism. John's review did not examine the imbalance in complaints raised.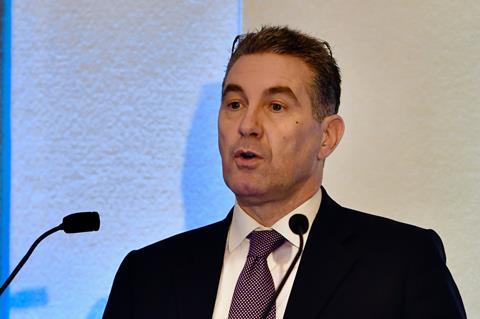 In 2020/21, Asian solicitors made up 12% of the practising population but 18% of those reported to the SRA and 25% of those taken forward for investigation. Black solicitors, who made up 3% of the practising population, made up 4% of those reported to the SRA and 5% of those taken forward for investigation.
This latest project, by the universities of York, Cardiff and Lancaster, was commissioned by the SRA a year ago. It will now move on to surveys, in-depth interviews, statistical analysis of SRA datasets and topic modelling to identify themes.
Writing for the Gazette today, SRA chief executive Paul Philip says: 'The findings of this research confirm what we suspected. There is no simple explanation as to why Black, Asian and minority ethnic solicitors are over-represented in reports made to us. That means that we now need to look into the factors identified in greater detail in order to understand how specifically they may manifest in our profession, and try and understand how these issues can be addressed.'
A second SRA research project, undertaken by Exeter University, is examining a similar disparity in legal qualification outcomes. This was starkly exposed last year in the first results of the new Solicitors Qualifying Examination: 66% of white candidates passed, compared with 43% of Asian candidates and 39% of Black candidates.
Philip said Exeter's own literature review had found no 'silver bullet', though socio-economic status, and experiences at school and college were identified as factors that could influence exam performance. The researchers will now examine the 'lived experiences' of individuals and canvass the views of legal educationalists.
'These two key pieces of research should help us understand how best to tackle the issues and make sure the legal sector is truly a diverse and inclusive workplace,' Philip added.