Mishcon de Reya's negligent advice caused the collapse of a multi-million pound property development deal, the High Court heard yesterday as the trial of a £65m claim against the London firm began.
Aurium Real Estate London Ultra Prime Limited alleges Mishcon failed to properly advise it on its approach towards a tenant who was refusing to surrender a lease of premises on the proposed site of a 'high-end property development' overlooking Hyde Park in central London.
The company incorporated a special purpose vehicle in 2014 to buy properties on the site of what is now the £500m Park Modern development and secured £80m in financing to complete the site assembly, secure possession and obtain planning permission with a view to selling the project on.
It alleges that Mishcon gave negligent advice in relation to a 'hold out tenant', Berkeley Credit & Guarantee Limited (BCG), which refused to give up possession of its lease of premises on the site.
Mishcon is said to have advised in January 2016 on a so-called 'build around strategy', by which Aurium would demolish the structure of the building 'from the top down' while BCG remained in occupation before rebuilding around the premises, would not breach BCG's lease.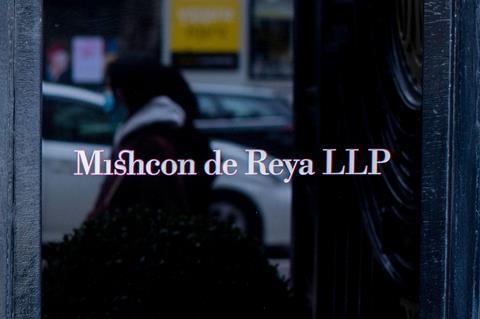 Aurium's barrister Rupert Reed QC said his client agreed to sell its interest in the project to a Hong Kong-listed developer for £158m in 2017, before the buyer pulled out after BCG issued proceedings for a declaration that the build around strategy would be a breach of its lease.
The company is suing Mishcon for £48m plus interest – and the court heard that, at an interest rate of 8% since the deal collapsed, the claim is worth 65.8m.
Reed argued that 'the negligent advice given by Mishcon in 2016 was directly causative of the losses Aurium suffered', adding that Aurium 'would never have embarked on the build around strategy … if Mishcon had correctly advised that the build around strategy carried a serious litigation risk'.
But Mishcon argues that its advice 'did not identify or describe any "build around" scheme' and that it 'cannot be said to have been the cause of the loss of a real and substantial chance of recovering the money invested in the project'.
Ian Croxford QC, for Mishcon, described Aurium's claim as 'a product of hindsight', saying in his skeleton argument that the firm's advice 'generally described the rights of the tenant under BCG's lease and the obligations of the landlord'.
He added: 'The advice was obviously on its face an abstract exercise and general in its nature and could not conceivably be taken as a green light to a build around scheme free of any conceivable challenge as if such a challenge could be dismissed out of hand.'
Croxford argued that Aurium had failed to obtain vacant possession of two other properties, which he said was another 'fundamental' problem with the claim. Mishcon is counterclaiming for just over £300,000 in unpaid legal fees plus interest.
The trial before Judge Jonathan Richards, which is expected to last for three weeks, continues.