A law firm has secured a retreat from the Ministry of Justice over photographs taken inside prison after threatening judicial review.
Former justice secretary Chris Grayling initiated a ban in January on providing pictures to family members of their visits.
The move came after a complaint from a murder victim's mother who saw a picture of the killer with his brother posted on Facebook.
Edward Redman, currently serving a life sentence in Chelmsford prison, had been pictured in front of a faked fireworks backdrop with his brother James following a visit organised by the Ormiston Children and Families Trust.
James Redman later explained that he had asked to post the picture on social media and was told by prison authorities: 'I don't see why not.'
Grayling told the Telegraph that as a result of this matter the MoJ would ensure the practice of providing photos taken on family visits would be completely stopped.
That prompted a proposed claim for judicial review from Essex firm Taylor Haldane Barlex, the firm representing Redman, after prison authorities told the inmate that 'due to national policy, the taking of photos is restricted'.
Solicitor Ita Farrelly (pictured below) argued that the MoJ unlawfully refused to publish the policy on preventing the taking of photos with prisoners, and that a blanket ban on all prisoners was not proportionate.
The claim stated that the objective of the policy 'appears to be the avoidance of conduct that might offend public opinion', which was not, in and of itself a 'legitimate aim'.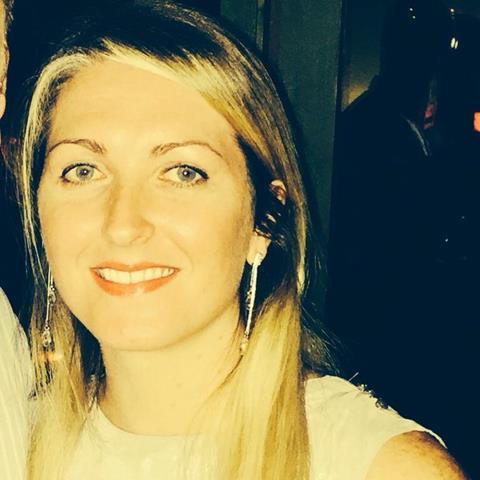 Following this action, the MoJ has lifted what it described as a 'temporary' ban and allowed photos to be taken at the discretion of prison governors and under staff supervision.
Restrictions are to be put in place on the sharing of photos on social media, with new guidance now issued to all prisons in England and Wales.
A prison service spokesman said: 'In August we issued updated guidance to prisons to help ensure incidents like this do not happen again.
'Our priority has always been to protect victims from unnecessary distress. Any prisoners who break the prison rules will be disciplined and have privileges taken away.'
Farrelly said her client had only ever sought to ensure that any policy was 'fair and proportionate'.
She added: 'Our client wished to bring action as he did not want the complaint made [by the victim's mother] and the position as published in the press, to have any disproportionate, negative effect on any prisoner within Chelmsford or the establishment itself.'