The Ministry of Justice has denied it is removing litigants' right to a trial – despite testing a new scheme where judges can resolve cases before a hearing without the consent of both parties.
Under a new practice direction coming into force next month, the small claims paper determination pilot will apply to most small claims in the county courts at Bedford, Luton, Guildford, Staines, Cardiff and Manchester. The exceptions will be personal injury cases and housing disrepair claims.
During the two-year pilot, judges can determine whether a hearing is necessary in accordance with the overriding objective. They will have to prepare a note of reasons where they decide that a case can proceed on the papers without a hearing.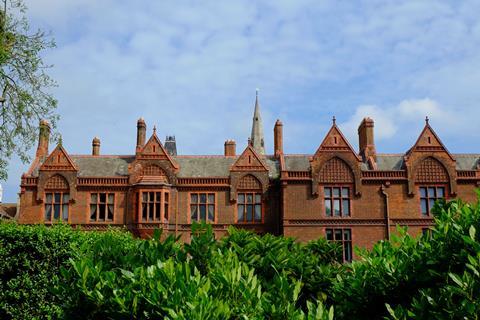 Critics have suggested this is a step towards denying people with small claims the right to a trial, but the government is keen to stress there are safeguards in place to allow those who want their day in court to have it.
A Ministry of Justice source said the pilot is mostly going to apply to cases worth less than £1,000 (although it can apply to claims worth up to £10,000) and litigants will have the right to ask for permission to appeal a judge's determination before a different judge.
The reason for the pilot would appear to be an attempt to address chronic delays in the county court which have got worse in the last two years.
Quarterly civil justice statistics published by the Ministry of Justice in March showed that from October to December 2021 the mean time taken for small claims to go to trial was 51.4 weeks. That was 14.3 weeks longer than the same period pre-pandemic in 2019 and roughly the same time as a year before, during lockdown.
Multi/fast track claims took 74 weeks to go to trial, which is 13 weeks longer than in October to December 2019.
Kerry Underwood, senior partner of Hertfordshire firm Underwoods, highlighted the pilot scheme on social media yesterday with a warning that this could restrict people's sense that justice has been done.
He added: 'The phrase about people having their day in court is common for a good reason - the concept is important to people. Like justice being seen to be done as well as being done. It is not just the result - it is the way it is arrived at, so the loser feels fairly treated.'
A Law Society spokesperson said: 'There is a balance to be struck in these cases. Proceedings must always be resolved fairly, but this should be done in as cost-effective a manner as possible.
'We will consider the evidence of the pilot very carefully for any indication of a reduction in the quality of justice delivered.'
This article is now closed for comment.