A consultation on changes to the legal aid means test will not begin until next summer, when the Ministry of Justice expects to complete its 'complex' review, practitioners have been told.
The review is part of the ministry's legal support action plan, published in February alongside the department's post-implementation review of the Legal Aid, Sentencing and Punishment of Offenders Act.
Fiona Rutherford, the ministry's director of access to justice policy at the ministry, told the Legal Aid Practitioners Group annual conference on Friday that the review was complex because it is 'wide ranging and there is a bit of organic growth in terms of how the means test has developed over time'.
She said the ministry is on track to publish the review, which will include a consultation on any potential changes, next summer.
Further details of the timetable were revealed hours after Labour MP Jess Phillips highlighted the plight that domestic abuse victims go through to get public funding, urging the government to remove the means test. Several members of the ministry's team were in the audience.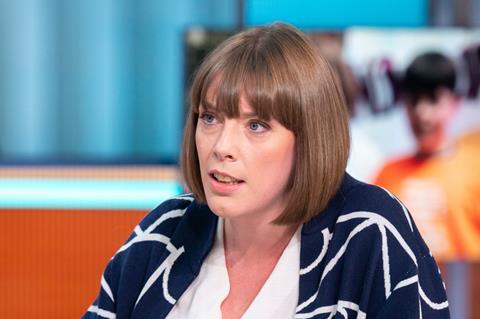 In her keynote speech, Phillips said: 'The fact that campaigners in this room and in parliament had to fight even just to get an understanding that domestic violence victims, in family courts, should have some access. Not complete access, just even a suggestion they should be able to access legal aid, is a disgrace.
'I thought we had come far enough that we…at least believed someone who came forward. But that's not the case with legal aid - "I believe you if you get a signature from someone else I trust regardless if your face is full of bruises".'
Phillips told the conference the means test should not be applied to domestic abuse victims who, for instance, may own a house but are unable to live there, or have money to which an abusive partner is preventing access. 'It's a complex environment,' she said. 'The only way to change it is to make it a completely blanket availability of legal aid for victims of domestic abuse in civil cases.'
Critics might claim some applicants will pretend they are abuse victims. Phillips said: 'I do not know why anyone thinks they would make it up. I will say I don't care because there will be enough people who get through that will need it.'
Phillips said she has fought to get the Domestic Abuse Bill through parliament. On the first day that parliament was prorogued last month, Phillips said a victim of domestic abuse visited her office. 'She came to me because the next day she was to be cross-examined by the man who had done that to her in the family court. The feeling that the bill that might have saved her had just fallen was so painful', Phillips recalled.
The bill had its second reading last Wednesday.