The government today announced plans to change costs rules to clamp down on the growing market in holiday sickness claims.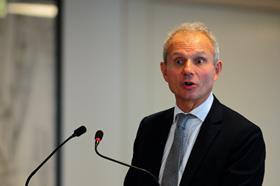 Justice secretary David Lidington said tour operators defending the claims will pay a fixed sum depending on the value of the claim, making their costs predictable and reducing incentives to bring exaggerated claims.
The government has asked the Civil Procedure Rule Committee to look at the rules governing the costs of holiday claims, with a view to creating a fixed recoverable costs regime to cover claims arising abroad, closing what travel bosses described as a loophole which some lawyers were exploiting.
Ministers stress that the 'vast majority' of holidaymakers who do not make false claims will still be able to claim damages, but the changes will reduce the chance of bogus claims and keep the costs of holidays from soaring.
Justice Secretary David Lidington said: 'Our message to those who make false holiday sickness claims is clear – your actions are damaging and will not be tolerated. We are addressing this issue, and will continue to explore further steps we can take. This government is absolutely determined to tackle the compensation culture which has penalised the honest majority for too long.'
Fixed recoverable costs are already in place for domestic low-level personal injury claims. Firms running holiday sickness claims will now have to consider whether the margins are enough to continue to operate in the sector.
The government says advice from the travel industry shows the upsurge of claims in the UK – reported by the industry to be as high as 500% since 2013 – is not seen in other European countries, raising suspicions over the scale of bogus claims and damaging the UK's reputation overseas.
In addition to the announcement on holiday sickness claims, ministers will ask the Civil Justice Council in the coming weeks to look at the rules around how low value personal injury claims more generally are handled, in order to 'reduce the incentives to bring claims lacking merit'.
The government already plans to make reforms to the RTA claims sector through the upcoming Civil Liability Bill announced in the Queen's speech.