The founder of the UK's biggest consumer help website has donated nearly £60,000 to a charity supporting litigants in person whose government funding was pulled.
Support Through Court said the substantial donation by Martin Lewis, founder of the MoneySavingExpert website, will fund the charity's London-based Central Family Court service for two years.
The charity says its Central Family Court service carried out over 3,000 appointments last year with clients for whom the stress of divorce or battles over child arrangements were overwhelming, with additional stresses such as domestic abuse, poor physical and mental health, and poverty creating additional barriers.
Lewis said: 'A justice system requires all people, regardless of means, to have access to the courts. The first cut to justice was the mainstream removal of legal aid in issues of divorce and child arrangements. Now even the funding for volunteers is under threat, even though their legal hand holding, especially of the vulnerable, through complex, emotionally disruptive issues, is crucial. Frankly, I shouldn't be making this donation. This is not the type of thing private individuals should fund. It's the state's responsibility.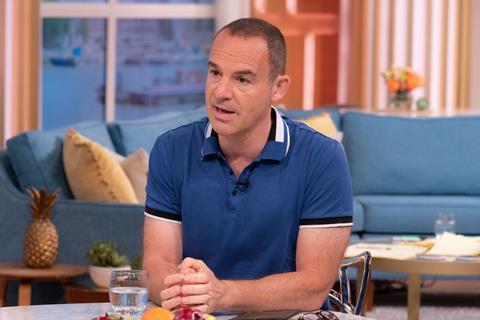 'Yet amid a cost of living crisis and a government on hold, I'm putting pragmatics over principles. Thankfully, universities are working with the charity in many areas of the country, but the Central Family Court doesn't have the same support, which is why I chose to focus emergency funding there, also helping the charity fill the burden elsewhere too. I hope a donation like this will never be needed again.'
Support Through Court chief executive Eileen Pereira said Lewis had long been a supporter of the charity and his donation is a 'real lifeline for us as well as those desperate to get a fair hearing'.
The charity has been urgently trying to raise £400,000 after the government decided to change the way it distributes funds. Lewis's donation brings the total to £321,811so far.
Earlier this month the Ministry of Justice announced that £4m will be awarded to help vulnerable people in civil and family legal disputes, with the support focusing on early intervention.
While Support Through Court welcomed details of the new grant finally being revealed, how much the charity will be awarded and for how long remains uncertain.
As a result, it has already had to make tough decisions, announcing last week that its Bristol service will become a volunteer-led service open one day a week. 'We'll continue to direct people facing court alone in Bristol to our national helpline and for remote support should they need it, promoting our services in the court building,' the charity said.
This article is now closed for comment.