Most of the people wrongly charged under the Coronavirus Act were probably not legally represented, the director of public prosecutions has said.
Max Hill QC told the House of Commons justice select committee today that 44 cases were incorrectly charged under the act, of which 31 were noted and stopped at the first hearing. Hill said 13 had to be relisted, while 11 were substituted with offences under Covid-19 regulations.
Hill said: 'This is a species of offending which is police charged. It is not necessary for the police to come to us, so they make the charging decision. With all of the burdens on nationwide policing, a margin of appreciation and level of understanding should be given to police officers and police forces moving at real pace with very new legislation and regulation, doing their best to get it right. Yes, we have seen some failure.'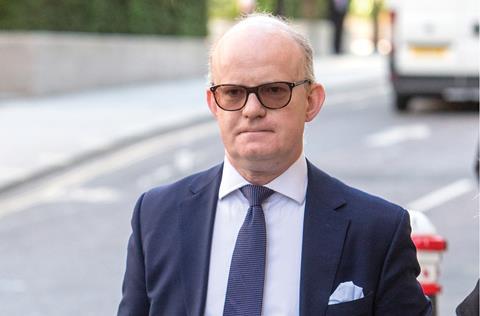 The DPP said levels of supervision are being introduced in police stations to ensure a 'check and challenge' on whether the offence is one under the regulations or the act. 'When these cases come to us in court, we've got busy prosecutors dealing with lists of cases. We're trying to make sure there's some supervision. We allow another prosecutor, perhaps who is not physically grappling with a list of cases in court to have a look at that case, to hold it up sometimes for an hour or two on the morning of listing, to try and verify whether the charge is correct or not. Applying those mechanisms, we believe the situation will improve.'
Hill added: 'It's right to say, although there has been understandable public interest, and stakeholder interest in this area, when you look at the figures, the so-called "failures" are low in number, they have been gripped very quickly. Of course, I recognise that if you have been through the system and it turns out you should never have been charged at all, that's wrong and we need to say that's wrong. But I hope I have shown the numbers are very low and these cases have been managed quickly.'
Bob Neill, chair of the committee, asked how many of the 44 people wrongly charged under the act were represented.
Hill said: 'I suspect it was a low number. In the main, these are production cases - individuals remanded overnight by police, brought to court the next day, a very quick process. In court, yes, there is a prosecutor. In some cases, the imperfection in charge has not been noted. If there were any defence representation, the error has not been noted by them.
'I'm not seeking to cast aspersions on the defence community because I think the vast majority were not represented. In some of those cases [there] were guilty pleas and sentences were imposed. The error wasn't spotted by the court either. We have collective responsibility for this. If any were represented, there was a good opportunity to have a look and maybe that opportunity was missed. But I think the vast majority were not represented.'