Court reforms continue to risk falling behind as modernisation zealots press on without understanding the impact on users, MPs warned today.
In a largely critical assessment of the delayed £1.2bn Transforming Courts and Tribunals project, the Public Accounts Committee today warned the changes could slip further behind schedule.
Although HM Courts & Tribunals Service has already extended the timeline to seven years, the committee said it is still struggling to deliver all that was promised. Recent government moves to increase police numbers, and the resulting likely rise in demand, will place courts under even greater pressure and MPs say even the current timescale seems 'over-optimistic'.
The committee raised a number of concerns about how progress is being measured and what information is being shared with court users.
Its report said it remains unclear how the reforms are affecting access to justice, particularly for vulnerable people. HMCTS has closed 127 courts since 2015 but produced no formal evaluation of the impact. These courts were closed before services were moved online, meaning that many people are having to travel further to attend court, and MPs said HMCTS 'has not shown it is doing enough' to understand effects before ploughing ahead with further reform. A further 77 courts are due to close in the next phase of reform, and the committee recommends that HMCTS sets out in writing how it will protect vulnerable court users in future.
Although it was noted that stakeholders report improvements in engagement, they feel HMCTS focuses on informing rather than listening and learning. As a result, HMCTS 'risks undermining trust in the reforms, and, ultimately, in the fairness of the justice system'.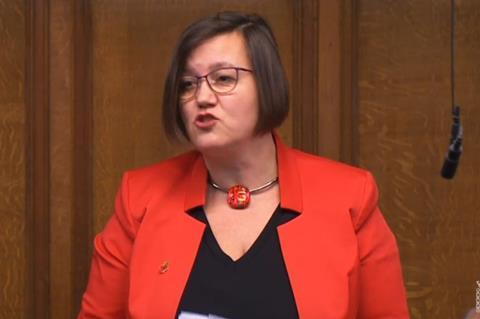 Committee chair Meg Hillier said: 'The HMCTS ambitious modernisation programme continues to slip despite an extra year added to a much extended timetable, while the revised schedule appears over-optimistic.
'Proposed increases in police numbers and changes to sentencing could lead to a huge spike in demand as more people are prosecuted, affecting justice services already under considerable strain.'
The committee asked HMCTS for more information about progress on the project. This includes updates on timeframes once the next business case is finalised, an assessment on how reforms are affecting justice outcomes, a plan for measuring benefits, and an assessment of the effect of greater police numbers and potentially people coming through the criminal justice system.
The critical report comes less than a week after the justice select committee produced its own damning assessment of the programme, and called for an immediate moratorium on court closures.
HMCTS today trumpeted one plank of its reforms, saying more than 100,000 civil money claims have been issued in just 18 months using the new online system.
Almost 9 in 10 people using the service have been satisfied or very satisfied with it, with claims now being issued in minutes not days. The digital service, launched in March 2018, allows people that are owed sums of up to £10,000 to resolve their dispute completely online.