Hopes that the Solicitors Qualifying Examination would cut the cost of entry to the profession received a fresh blow today when one of the UK's largest law schools announced prep courses which could set non-law graduates back more than £30,000.
In a long-awaited announcement, ULaw said it has developed an LLM Legal Practice course costing between £12,000 and £16,500. The LLM – which will prepare students for both elements of the SQE - will eventually replace the Legal Practice Course, which costs between £12,900 and £17,500.
Non-law graduates are advised to complete a law conversion court before embarking on the LLM. These new courses cost between £9,850 and £15,000.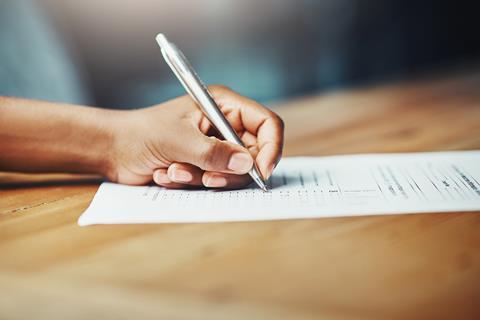 In total, therefore, a UK non-law graduate could pay up to £31,500 in tuition fees. It currently costs aspiring solicitors £29,750 to take the law conversion course and the Legal Practice Course in London.
The tuition fees do not cover the cost of sitting the SQE assessments: £3,980 payable to the Solicitors Regulation Authority.
ULaw is also offering SQE1 revision courses for £500 and says a wide range of scholarships and bursaries will be available for eligible students.
The university added that the new courses have been developed to meet the requirements of legal recruiters who have said they want future trainees to have knowledge and skills beyond the SQE.
Professor Peter Crisp, pro vice chancellor (external), said: 'Our new programmes will enable students to pass the SQE with confidence as well as making them office-ready for practice in a law firm by empowering them with the knowledge, skills and behaviours needed for a successful career in law.'
A number of law schools, including training giant BPP, have yet to announce details of their SQE courses. US legal education giant Barbri announced last year that it will be offering a SQE preparation course for £6,000.