A new Supreme Court justice has been sworn in this morning.
Dame Ingrid Simler took her two oaths in front of a packed courtroom.
President of the Supreme Court Lord Reed gave a short speech detailing the new judge's career so far, adding that there were so many guests that the court had to use secondary courtrooms to accommodate them all.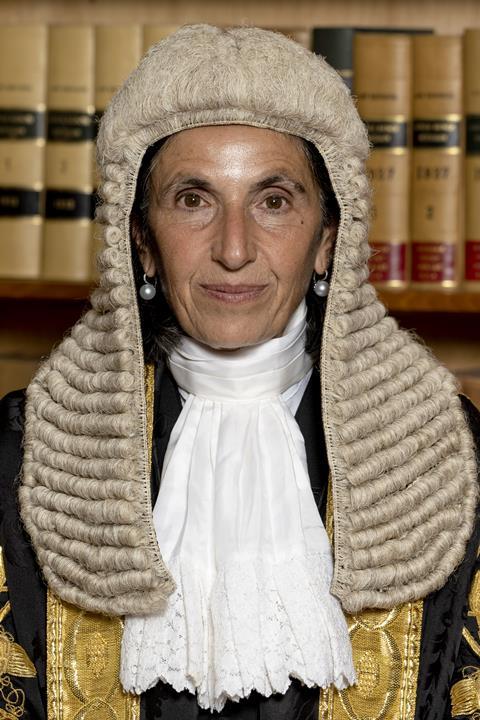 Talking of an old Cambridge lecturer who did not encourage Simler to join the bar as 'it was not a sociable job for a woman', Reed said: 'Evidently he did not grasp who he was dealing with; Ingrid was active in a drama group that performed plays written and directed by women which was called Trouble and Strife.'
He added that Simler's background showed a strong commitment to equality and her appointment would strengthen the court's experience in a number of areas including employment, tax and criminal law.
He said: 'It is eternally fitting that her appointment to this court will increase its diversity, a modest but very welcome step in the right direction.'
Simler then took the two oaths, signed the witness book, and put on the justices' black and gold robes before being presented with a letter recording her appointment from King Charles III.
After shaking the judges' hands, Simler took her seat next to Lady Rose to loud applause.
Simler became the fifth woman appointed to the SC following the retirement of Lord Kitchin last month. Law Society president Nick Emmerson said: 'This is another historic moment, after Dame Sue Carr became lady chief justice last month. I hope it will lead to further progress on women's representation within the judiciary.
'Around a third of judges in our courts are women, with even fewer in the senior judiciary. This momentous appointment is a sign that times are continuing to change.'
This article is now closed for comment.