A criminal defence solicitor is opening the doors to a legal advice centre wide open to help students who otherwise might struggle to get work experience to progress their careers.
Last month it was announced that Saadiya Ahmad had been appointed director of the University of East London's Legal Advice Centre.
Ahmad has been a criminal defence practitioner for over 20 years, beginning her career at Christian Fisher Solicitors, before moving to Michael Fisher Solicitors, where she headed the criminal department. She is also a law lecturer at the University of East London.
The advice centre is a learning facility for students in the Royal Docks School of Business and Law, who offer free written legal advice to members of the public who are unable to pay or obtain legal aid. But as well as helping the local community, Ahmad said the centre also helps students who may struggle to gain work experience in a law firm.
Ahmad, who continues to practise criminal law and is a senior consulant at Dexter Henry Solicitors, told the Gazette that when she joined the centre, she was keen to ease restrictions, such as on the number of student volunteers, the type of law that advice was being given on, and opening hours.
'What I wanted to do and what we have been working towards is opening the doors for everyone, to say "We're here to help you whatever your problem is". Within the university, we are saying to all our students "You're welcome, come into the legal advice centre. We are going to help you in your career progression to practise in future life".'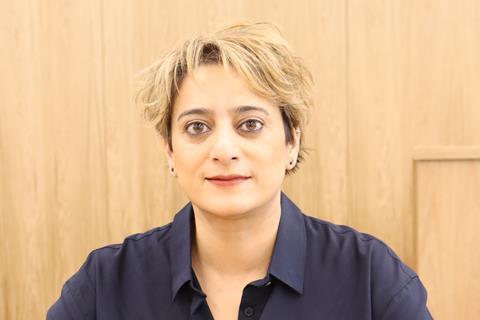 Nearly 100 students have signed up to help the legal advice centre since Ahmad became director.
'I got rid of the application form basically,' Ahmad said. 'I said "Sign up and we will do what we can to help you to help others". That's why we had so many students come forward.'
With so many students signing up, Ahmad sent some to do outreach work, informing Stratford residents about the clinic. 'We have a great bunch of enthusiastic students who would not be doing this, or getting any legal experience because they would not be able to, without the legal advice clinic.
'What I'm hoping to do is give students who would not have had that direct experience with a particular problem in a particular area of law that enthusiasm and passion to realise how much you can then do as a lawyer practising in that area. It's a way of enthusing students into areas of law that are not the sexy portrayal you see on TV, the smart-suited lawyers working for a top law firm. You're dealing with real clients with these real problems who they have been able to help with.'
Some students may not to pursue a legal aid career, but 'they will find their ways in the future of giving back', said Ahmad.
Under Ahmad's leadership, the centre has also been awarded training provider status by the Solicitors Regulation Authority. The first trainee solicitor position has been offered to Nurun Choudhary, an alumni student and centre volunteer.
'Nurun will be able to complete her training contract through the [centre] as well as complete her LPC in the evening. It's an opportunity that would have been difficult to get otherwise,' Ahmad said. 'We do what we can, as much as we can at the centre, to help our students progress.'