Specialist litigation funder Manolete today hailed 'record levels' of business in the face of Covid-19, as the company posted an upbeat set of annual results.
Pre-tax profits before exceptional IPO costs climbed 40% to £9.5m in the year to 31 March, while revenue surged 36% to £18.7m. Manolete, which funds or buys insolvency claims, floated on the junior AIM market in December 2018.
Last year saw a 139% increase in new core investments in UK insolvency cases, up to 141 from 59 in 2018/19 (excluding two cartel cases in the prior year).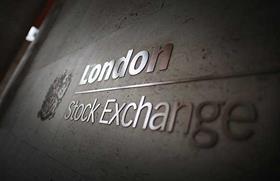 CEO Steven Cooklin commented: 'We are currently running a record 201 live cases and foresee no requirement for any further material increase in overhead costs, so the outlook for cash generation is very positive.
'Despite the challenges of COVID-19, activity levels within the business are at record levels, highlighted by the 47 new case investments (124% more than the same period last year) and 23 case completions (up from four in the same period last year) that the team has transacted in the first quarter of 2020-21.'
Coklin said new case enquiries are also at all-time record levels, 'running at around double the rate we had this time last year'.
Manolete has proposed a final dividend of 3p per share, a 100% increase on last year's 1.49p.
The company's shares climbed 7% this morning to 545p.
House broker Liberum today issued a 'buy' recommendation, commenting: 'Since 2016 the Jackson reforms have caused third party funding to be a significantly more attractive financing method for insolvency practitioners. Following this, we believe that third party funders are seeing the start of a decade long structural growth opportunity and will become the dominant share of a £750m per annum established market. Manolete should therefore continue to enjoy significant growth in the short and medium term, whilst delivering sector-leading returns.'