Arguments put forward by the European Commission to block the UK from joining a key international agreement have 'no legal basis', the lord chancellor said today, in a push for 'pragmatic cooperation' after Brexit.
Robert Buckland QC told a London International Disputes Week event that blocking the UK's accession to the 2007 Lugano Convention will 'harm our joint communities, particularly consumers, SMEs and financially vulnerable families'.
Last week, the commission issued a communication to the European Parliament and the European Council recommending that the UK be denied entry to the convention, which determines which country's courts may hear cross-border disputes and which decisions can be enforced.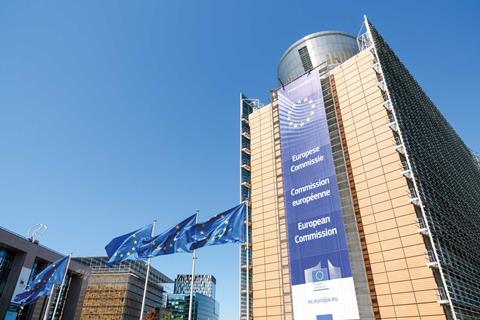 'This assessment is in line with the commission's long stated view that participation is linked to the internal market, and that the UK as a third party should have a different arrangement to that of the EU and EFTA,' Buckland said. 'Frankly that position has no legal basis. The Lugano Convention is an international agreement specifically open to third parties with no requirement for single market membership, and the UK meets all the criteria for accession.'
Buckland added: 'We shouldn't let ideology get in the way of sensible, pragmatic cooperation on issues of mutual interest which are of genuine benefit not just to us but to the EU and to their citizens and businesses. It's not the big multinational law firms with deep pockets that will feel the impact of this. It is going to harm our joint communities, particularly consumers, SMEs and financially vulnerable families.'
Losing the Lugano framework means reverting to the national laws of each individual country to decide which court has jurisdiction over a legal issue and whether a judgment will be recognised. While the final decision on Lugano rests with the European Council, the backing of the commission would have been significant. European Free Trade Association states have already said they are willing to support the UK's application.